County Commission Votes On 'True Affordable Housing' Resolution
The Hamilton County Commission Votes On A Resolution To Approve An 'Affordable Housing' Project And To Receive Payments From Developer Instead Of Collecting Property Taxes.

Photo: The Mai Bell Chattanooga 
Photo Credit: Chattanooga Neighborhood Enterprise, Inc.
Published: March 5, 2021
Hamilton County, TN – During a Hamilton County Commission meeting on March 3rd, the commission voted on a resolution to approve a housing project by the Chattanooga Neighborhood Enterprise, Inc. and to accept payments from CNE instead of typical commercial property taxes.
Res. No. 321-14 states, "A Resolution to make certain findings relating to the Chattanooga Neighborhood Enterprise, Inc. Mai Bell 2 Residential Project, to delegate certain authority to the Health, Educational and Housing Facility Board, and to authorize the Mayor to enter into and execute an agreement for Payments In Lieu of Ad Valorem Taxes."
District 6 Commissioner David Sharpe stated that residential properties are currently taxed based on 25% of their accessed value whereas commercial properties are taxed on 40% of their accessed value.
"When you plug in those numbers to a profit-loss statement, those tax dollars contribute directly to the rent price that commercial property owners and management have to charge their residents", Sharpe said.
"So, based on Mai Bell 1 numbers and tax assessments, the effect on individual unit, because of our tax code and the way it's set up, is an additional $26.11 per month for someone who is renting that property versus if they were in a residential property of that same value," said Sharpe.
The approximate investment by CNE for the project is $5.5 Million dollars.
District 8 Commissioner Tim Boyd pointed out that the commission had recently passed a resolution for another project for a $42 million dollar investment, adding 240 jobs.
Boyd asked Mayor Jim Coppinger, "Is this company that's coming on board, that we just passed for the FastTrack, are they asking for a pilot for Hamilton County?" 
Coppinger answered, "I don't believe so."
Boyd replied, "Well there's a company investing eight times the amount of money and adding 240 jobs without asking any tax deferment and that's the kind of projects that I really favor. And even if they were asking for a pilot, I'd be in favor of that with adding 240 jobs…"
"This (CNE) property is probably going to add two or three jobs…certainly nowhere near 240 jobs."
Boyd said, "We're giving away hundreds of thousands of dollars in taxes in all these residential developments and the aggregate effect will eventually catch up with us and the Mayor is going to ask for a tax increase in the future."
"If we hadn't of given away all the taxes to the private developers, previous to CNE bringing this to us, I would have been in favor of it," Boyd stated.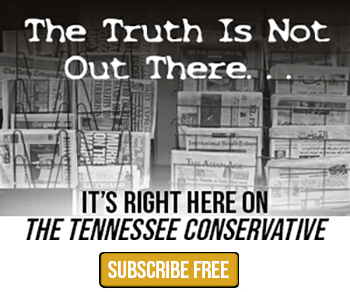 District 7 Commissioner Sabrina Smedley said, "I'm not really a fan of housing pilots… We've had…different resolutions for supposed affordable housing and I haven't supported all of those but I do try to be fair and look at all of these on a case-by-case basis. I will be able to support this one today and I just want to get on the record why…"
Smedley stated that she reviewed a study the commission did in 2016 that, at the time, found a need for 6,750 affordable housing units over a ten-year span. The report noted that 670 units per year were required to meet the need.
"If you look at the resolutions that we have had before us since 2016, if my numbers are correct, those resolutions only yielded 1,042 units. So roughly, at this point, we should have almost 3,400 units so we are way behind where we should be in terms of affordability," Smedley said.
"And being in this market every single day and seeing how the cost of living and the cost of buying a home is going up significantly, I think that the disparity for individuals is just getting greater and greater."
Smedley stated that there are 346 homes currently on the market in the area and 10% of those are listed at a million dollars or higher.
"We've really had a problem here in terms of affordability," Smedley said.
Smedley noted that according one source the average rent in Chattanooga is $1073 dollars per month.
Another source shows that an average rent for a one-bedroom is roughly $959 dollars a month and a two-bedroom is $1,065.
With the CNE project, the pilot-restricted units would be $695 to $850 per month, well below the market-rate.
With CNE's home-restricted units, they are planning to charge $617 to $751 per month, also well below market-rate.
"That's why I can support this today because I really do think this is an example of what affordable housing is," Smedley said.
"I wish this was a resolution that was providing affordable housing and promoting home ownership versus rent," Smedley said, "I think we've got to get there somehow because there are a lot of individuals that are making $16 dollars an hour or less, less than $33,000 dollars a year."
Regarding home ownership Sharpe said, "There are some structural issues, within our tax code and our laws, that not only causes higher rent prices for people who aren't purchasing a home (but creates) just one more obstacle that can keep people from being able to save enough money for a sizable down payment for purchasing a home." 
Smedley closed with, "I'm very glad that we are going to be providing some true affordable housing with this resolution but I think we have to continue to find ways to meet this very dire need."
The resolution passed with 8 for and 1 against.