Dozens Of Tennesseans Missing Or Dead After Flooding
Photo: Some of the Damage From Humphreys County, TN Flooding
Photo Credit: Hardin County Fire Department
Published August 23, 2021
The Tennessee Conservative [By Jason Vaughn] –
On Saturday, August 21, a flood swept through Middle Tennessee, leaving catastrophic damage in Humphreys County and surrounding areas. According to the Humphreys County Sheriff, Chris Davis, there were at least 22 fatalities. The Emergency Management Agency has reported over 50 people are currently missing. 

Waverly city Mayor, Buddy Frazier, said the flood took most people by surprise.
"It was something like the quickness of a tornado I guess. Someone described it as a tidal wave," Frazier told News 2.
Authorities in Nashville said the death toll includes two toddlers who were swept away from their father. Rescue efforts continued through Saturday and into the night. Krissy Hurley, a meteorologist for the National Weather Service, told the Tennessean that many people were stuck in their homes because of the flood water.
"People are trapped in their homes and have no way to get out," Hurley said. "Water is up to their necks. It is catastrophic – the worst kind of situation."
Public Information Officer Grey Collier said there are likely hundreds of uninhabitable homes. There were also cell phone towers, roads, and phone lines destroyed by the flooding. 
***Click HERE to support Conservative Journalism in Tennessee. We can't cover topics like this without your support!***
According to one business owner in Waverly, Kansas Klein, a housing area called Brookside received most of the damage.
Klein told The Associated Press, "It was devastating: Buildings were knocked down, half of them were destroyed. People were pulling out bodies of people who had drowned and didn't make it out."
Married couple Cindy and Jimmy Dunn had to stay in the attic of their Waverly home until rescuers found them.
"My husband said one minute he was (watching TV news), and the next minute we had no garage," Cindy Dunn told USA Today.
According to Hurley, the region received "about 20%-25% of the yearly rainfall total that this area sees in a year" in just a few hours on Saturday morning.
Klein told USA Today that he watched from a bridge while houses and cars were carried away by the water. The flooding only lasted for a few hours before it stopped.
"It was amazing how quick it came and how quick it left," Klein said. "I'm thinking how horrible it was that I lost my restaurant. And then I walk around the corner and see someone's baby dead. My restaurant doesn't mean a whole lot right now."
According to the National Weather Service, 8 to 15 inches of rain fell across Humphreys, as well as Houston, Dickson, and Hickman counties. The Piney River in Hickman rose to 32 feet, breaking its record high of 12 feet. There was also flooding in Haywood County, North Carolina where the death toll reached four.
The Haywood County Sheriff, Greg Christopher said, "We have homes that are completely destroyed and off their foundations, mobile homes that were moved and mobile home parks that I would call completely destroyed."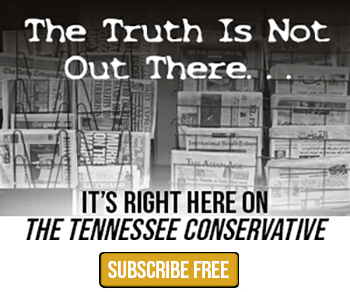 Governor Bill Lee and Senators Marsha Blackburn and Bill Hagerty spent Sunday afternoon surveying the damage.
"Goodness gracious," Lee said at one point after seeing homes swept off their foundations.
Blackburn and Hagerty delivered their remarks at a press briefing:
"We have seen so much devastation today and have talked with families. Loss of life and livelihood, loss of their homes, and the needs for Humphreys County are just going to be tremendous. But as Patrick said, the volunteer spirit is indeed alive and well, and they have shown up today. Volunteers from all across the state coming to help with the search, coming to help people to salvage what they can from homes that were completely moved off of their foundations. And I had a conversation with Secretary Mayorkas from Homeland Security. They are waiting and ready to respond. So we look forward to doing our part to work with the governor and also with the local mayors to address the tremendous need that is going to be on the ground," Blackburn said.
Hagerty stated, "What we saw today was devastation at a level that is absolutely heartbreaking. What we've seen is the Tennessee spirit at the same time. We've seen people that have lost family members, people that don't know where family members are, but we've seen Tennesseans come to aid. I was so touched to see first responders all over Tennessee there on the ground, doing everything they can to help address this problem. As Patrick [Sheehan, TEMA Director] mentioned, I think we as Tennesseans can do more by making contributions to reputable organizations and to churches who will be in a position to make a real difference. We toured an elementary school today—that school has been devastated. I couldn't believe the amount of damage that occurred. These kids are going to need supplies, they're going to need care, and they're going to need your prayers. I'd like to say this: Senator Blackburn and I are going to do everything that we can to support Governor Lee, to make certain that the grants that are coming this way happen as quickly and as expeditiously as possible. We'll be doing everything that we possibly can to make certain that Tennessee is taken care of. The news media has been very focused on what's happening in other areas: Haiti, Afghanistan, and hurricanes coming to the Northeast. I think that we need to understand that the devastation here in Tennessee has been every bit as significant. We intend to put every amount of attention that we can to make certain that we take care of Tennessee's needs."

About the Author: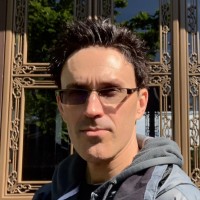 Jason Vaughn, Media Coordinator for The Tennessee Conservative  ~ Jason previously worked for a legacy publishing company based in Crossville, TN in a variety of roles through his career.  Most recently, he served as Deputy Directory for their flagship publication. Prior, he was a freelance journalist writing articles that appeared in the Herald Citizen, the Crossville Chronicle and The Oracle among others.  He graduated from Tennessee Technological University with a Bachelor's in English-Journalism, with minors in Broadcast Journalism and History.  Contact Jason at news@TennesseeConservativeNews.com