Expanded Tennessee Titans Sales Tax Deal Goes To Lee For Approval
Photo: Nissan Stadium in Nashville, Tennessee
Photo Credit: Public Domain
Published May 3, 2021
By Jon Styf [The Center Square contributor] –
A sales tax deal that eventually could be worth an estimated $10 million annually for the Tennessee Titans unanimously passed the Tennessee Senate and is headed to Gov. Bill Lee.

The Titans already were able to use sales tax revenue from sales at all Nissan Stadium events to pay debt service on the stadium's 30-year bonds. The legislation, which cleared the Senate on Thursday, will allow for an additional $2 million in tax dollars each year to go back to the Titans for stadium improvements.
That amount will rise to an estimated $5.4 million annually after fiscal year 2029, when the bonds are paid off.
Sen. Jack Johnson, R-Franklin, said the deal will put the Titans in line with the state's other professional sports franchises.
The Titans, however, also will be able to retain 50% of the sales tax from a proposed East Bank development on its 130 acres of land near Nissan Stadium.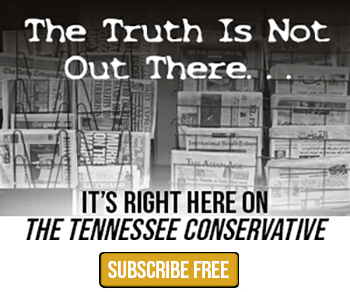 The bill said plans for the 130 acres around the stadium could "include hotels, retail establishments, eating and drinking places, and other similar establishments." Once those are in place, the annual sales tax amount given back to the team is estimated to be $10 million.
Sen. Bo Watson, R-Hixson, compared the deal with one approved last week for the minor league baseball Tennessee Smokies' new stadium and multi-use development surrounding it in East Knoxville.
"We have created templates that will now guide us in the future with these complexes," Watson said.
The state takes in an average of $5.4 million a year from sales tax revenue at Nissan Stadium. Of that, $3.6 million has been used for stadium bond debt repayment, and the rest has remained in the state account for repayment.
A 2017 study suggested Nissan Stadium, which opened in 1999, is in need of $300 million in upgrades. The tax deal was the result of talks between Lee and his staff, the Titans and the sports authority that oversees the stadium.
The bill keeps the sales tax plan in place as long as the Titans continue their lease at Nissan Stadium.