Families File Federal Lawsuit Against Governor Lee And Shelby County Mask Policies
Photo: Tennessee Governor Bill Lee
Photo Credit: Gov. Bill Lee / Facebook
Published August 31, 2021
The Tennessee Conservative [By Jason Vaughn] –
Two families in Shelby County have brought a class action lawsuit against both Governor Bill Lee and Shelby County, claiming that the governor's executive order allowing parents to opt out of school mask mandates violates the Americans with Disabilities Act (ADA) and Section 504 of the Rehabilitation Act.

This makes the second lawsuit brought against Governor Lee regarding the executive order.
The lawsuit was filed by parents Brittany and Ryan Schwaigert and Emily Tremel. The Schwaigerts have a 13-year-old son in the Collierville Municipal School District and Tremel has an 11-year-old daughter in the Germantown Municipal School District.
The parents state that both children involved in the lawsuit are medically vulnerable, making COVID-19 a greater health risk for them than for many other students.
***Click HERE to support Conservative Journalism in Tennessee. We can't cover topics like this without your support!***
On August 6, the Shelby County Health Department issued a mask mandate for all schools in the county, citing recommendations from the U.S. Centers for Disease Control and Prevention and the American Academy of Pediatrics. Governor Lee's executive order, issued on August 16, gave parents the right to opt their children out of that mandate.
The plaintiffs believe that allowing parents to opt their children out of the mask mandate is a violation of the ADA and Section 504 that prohibit public education programs from excluding students with disabilities.
The lawsuit states, "the Governor has put the parents of medically vulnerable students in the position of having to decide whether to keep their children at home where they will likely suffer continued learning loss or risk placing them in an environment that presents a serious risk to their health and safety."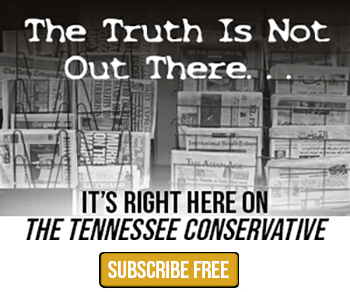 Shelby County is included in the lawsuit because the parents believe the county has failed to "enforce its own order requiring masking."
Lee has stood by his executive order, saying, "parents are THE authority and will be the ultimate decision-makers for their individual child's health and wellbeing."
Critics say that parents need to think beyond their own children.
Attorney Brice Timmons, a civil rights and educational law specialist in Memphis, represents the plaintiffs. He believes there is a fallacy in Lee's defense.
"The sentiment that parents know what's best for their kids is nice, but the way he has framed this is as though parents' decisions about their children only affect their children," Timmons stated.
He continued, "So when a parent makes a decision for a child to opt out of a mask requirement or when a child simply decides they're going to opt out, in the case of many high school students, they're not making decisions for their children or themselves. They're making decisions for other people's children, and the decision they're making is that their comfort matters more than folks' education and the safety of disabled students."
Other parents in Shelby County feel that forcing the masks on students puts some at risk as well, and they continue to call for parental choice.
Amy Bittikofer is a parent of two children in the Bartlett City Schools district. She stated, "I just don't think that it's anyone else's right to make decisions for my children. My kindergartner has asthma."

About the Author: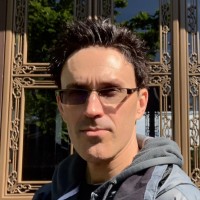 Jason Vaughn, Media Coordinator for The Tennessee Conservative ~ Jason previously worked for a legacy publishing company based in Crossville, TN in a variety of roles through his career. Most recently, he served as Deputy Directory for their flagship publication. Prior, he was a freelance journalist writing articles that appeared in the Herald Citizen, the Crossville Chronicle and The Oracle among others. He graduated from Tennessee Technological University with a Bachelor's in English-Journalism, with minors in Broadcast Journalism and History. Contact Jason at news@TennesseeConservativeNews.com