Fired Vaccine Director Plans To Leave Tennessee
Image Credit: compiled from images from the Tennessee Department of Health
Published August 16, 2021
The Tennessee Conservative Staff –
Tennessee's former top vaccine director has made plans to leave the state after being fired for her part in pushing the COVID-19 vaccine on minors.

In an interview with NBC News on Saturday, Brad Fiscus announced that he and his wife Dr. Michelle Fiscus would be moving to northern Virginia sometime in September or October. He says the move was "precipitated by the actions of the Tennessee Department of Health."
The Department fired Dr. Fiscus after she sent a memo to physicians with information on Tennessee's Mature Minor Doctrine, part of an effort to provide vaccinations to minors without parental consent.
The state's chief medical officer recommended her removal in July, citing complaints about her leadership approach to the COVID-19 pandemic.
"Since Dr. Fiscus wanted to stay in public health, we were looking at where those opportunities would be," her husband said.
He says he will go wherever she finds her next opportunities because he can work remotely at his job.
Michelle Fiscus is a member of the board of directors for the American Academy of Pediatrics as a representative of Kentucky, North Carolina, South Carolina, Tennessee, and Virginia.
Her husband admits there was some political motivation behind their final decision.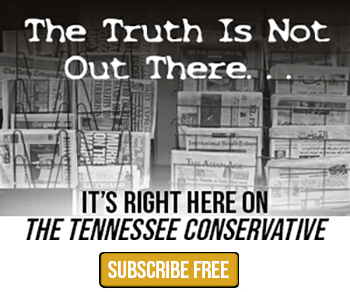 "Virginia, being near D.C., felt like the best place to move," he said.
Dr. Fiscus took to social media last week to express her disdain for the current state of affairs in Tennessee.
"[Brad] and I have lived in this community for 24 years. Raised our babies here. They went to [Williamson County] schools K-12. Brad and I would walk downtown Franklin and I would squeeze his arm and say, 'I can't believe we live here,'" Michelle Fiscus wrote. "Lately, when I say, 'I can't believe I live here' I say it with sadness and shake my head. There are wonderful people here. I'll bet MOST of them are. But the loud, angry, entitled ones who care only for themselves have been drowning them out."
The couple has lived in Tennessee for more than twenty years, with Brad Fiscus serving as a school board member in Williamson County. He has also been at the center of recent controversy surrounding the school system's mask policies.
At a recent school board meeting, protestors held signs like "My child, my choice" and "I will not let you muzzle my child."
Fiscus said this solidified their decision to move, saying that public health was becoming far too political in Tennessee.
"We're in an age of misinformation, distrust, and quick to be angry, and quick to protest. And we have sort of shifted out of a timeframe of collaboration, understanding and empathy," he continued. "I think maybe the pandemic has turned that up somewhat."