Governor Lee Quietly Receives Weekend Dose of COVID-19 Vaccine
Photo: Governor Lee Receives Flu Shot, November 17, 2020
Photo Credit: Gov. Bill Lee / Facebook
Published March 30, 2021
The Tennessee Conservative Staff –
Governor Bill Lee received his first round of the COVID-19 vaccine over the weekend, doing so without any sort of public statement.

At an unrelated Monday news conference, Lee was asked about his plans for receiving the COVID-19 vaccine. He responded that he had actually received his first dose of the Pfizer vaccine on Saturday.
"I already have had my first shot of the vaccine," Lee stated. "I'll take the other in a few weeks."
According to a spokesperson from the governor's office, Lee visited the Williamson County Agricultural Center where vaccines are being administered by the county's health department. He did so without the fanfare that usually accompanies the governor's actions.
A photographer typically travels with the governor, documenting important daily events. However, the governor's social media accounts were strangely silent about his receiving the COVID-19 shot, despite the fact that Lee shared a picture of himself back in November when he received his flu shot. The caption on that photograph stated that it was "more important than ever" to get a flu shot.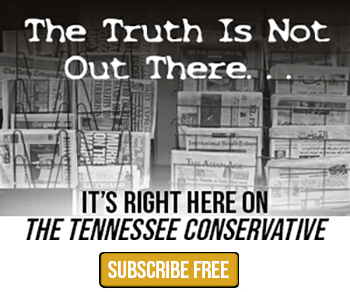 While he acknowledges that he believes the vaccine will lead the state towards greater immunity, Governor Lee has shown that he is understanding of many state residents' hesitation to receive the vaccine.
"We believe that it's important that Tennesseans get a vaccine if they feel so inclined, but we're encouraging them to do so because that's how we'll get most quickly to herd immunity," Lee said Monday.
Since the COVID-19 pandemic began in March 2020, the state has spent millions of dollars on health campaigns encouraging residents to wear masks and take other health safety precautions. However, the state has not yet released public service announcements that encourage the vaccine.
Health Commissioner Lisa Piercey said last week that a public safety campaign regarding vaccines would likely start in another month or so since vaccines have become available much quicker than originally anticipated.
It was expected that many individuals in Tennessee would be hesitant to take the vaccine, but officials say the number of people avoiding the shot is even higher than anticipated.
According to Piercey, Middle Tennessee counties are filling approximately 80 percent of available appointments, but rural counties in areas like West Tennessee are seeing as few as 20 percent of those appointments being filled.
Governor Lee says that his administration has not set any goals for the number of vaccines they would like to see given in Tennessee, despite the fact that President Joe Biden has stated that he would like to see 200 million doses be given by the end of April.
"We haven't placed a goal on the number of people that we hope get it," Lee stated. "We just hope that as many people as possible will get it."
Governor Lee has previously stated that he planned for any adult who wanted a vaccine to be able to get the shot by April 5. Some counties across the state have already opened up that access.
Lee stated, "Our goal is simply to make it available to everyone who wants it as soon as possible."