Governor Lee's Office Releases Email Concerning 'Conspiracy Theories'
Photo: Tennessee Governor Bill Lee
Photo Credit: Gov. Bill Lee / Facebook
Published August 16, 2021
The Tennessee Conservative Staff –
On Thursday, August 12, Governor Bill Lee's office cautioned Tennessee lawmakers about "conspiracy theories" that have been circulating. In these theories are claims about "quarantine camps" and forced vaccinations. 

An email was sent out by Brent Easley, Lee's legislative director, to the General Assembly in order to inform them about the rumors.
In the email, Easley said there are "several conspiracy theories that ​are unfortunately being shared as fact."
"We are responding to constituents who reach out with concerns and hope you will join us in sharing the facts," the email said. "If you have additional questions on these items, please do not hesitate to reach out to me or anyone on my team."
Many of the rumors are in response to Executive Order 83, which the governor signed on Friday. The order was met with backlash from several Tennesseans, including pastor Greg Locke of Global Vision Bible Church and Gary Humble, the director of Tennessee Stands. 
***Click HERE to support Conservative Journalism in Tennessee. We can't cover topics like this without your support!***
In his Sunday sermon, Locke told members of the church that the new executive order would allow for "quarantine camps" to be built.
According to The Tennessean, they obtained emails from groups claiming Lee's order "authorizes National Guard and State Guard troops to break into peoples' homes, kidnap them at gunpoint, and take them to COVID internment camps, all without due process or respect for civil rights."
Humble did an interview on Thursday where he said he didn't promote rumors about these camps, but he still did not agree with the order.
"Do I have some concerns about language that says people can be involuntarily committed over a phone call? Yeah," he said. "I don't really know what that means, but it sounds concerning to me. We do have some concerns about the executive order and some implications and how some of those things can be construed."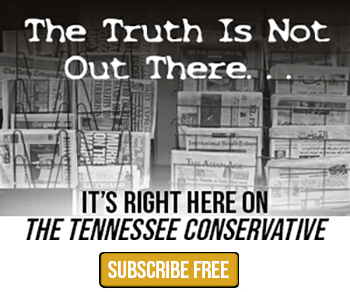 Lee's executive order does allow for the construction of "temporary quarantine and isolation facilities," and allows for certain online telehealth mental health assessments. Easley said it will also let members of the National Guard assist with Covid testing and giving out vaccines.
Easley listed several theories in his email to the General Assembly and claimed they were not true.
"All of these examples, and related rumors, are demonstrably false," he said. "Additionally, Tennesseans who serve in our National Guard have faithfully served their communities in many capacities this year and we are grateful that they remain committed to serving their neighbors."
Mayor Andy Ogles from Maury County asked the General Assembly to hold a special session in order to limit the governor's "abuse" of his power after the new executive order was signed.
"At a time when truly conservative Governors are aggressively fighting against both local AND federal assaults on our freedoms, Governor Lee is taking the twisting path to appease the Left and their allies," Ogles told Fox 17. "It is time to stand, And when the final lots are cast and we are measured against history, I pray that we will have preserved freedom for generations to come. And if we are to err, let us err on the side of freedom. The choice is ours, and I choose freedom."