Governor's Tourism Campaign Pays Thousands To Social Media Influencers
Photo: Beale Street in Memphis, Tennessee
Photo Credit: Public Domain
Published July 27, 2021
The Tennessee Conservative [By Jason Vaughn] –
Tennessee invested thousands of dollars for social media influencers to promote the state's new "Tennessee On Me" tourism campaign. The new program, funded with $2.5 million dollars of taxpayer money, provides flight vouchers to individuals flying into one of several major Tennessee cities.

Public records show that the Department of Tourist Development spent approximately $11,000 to have social media influencers advertise the program on Facebook, Instagram, and Tik Tok. The original budget for this was set at $30,000.
The state has a tourism market budget of $270,000 and has spent over $230,000 of that for online advertising. Lawmakers from both parties have questioned why taxpayer money is being used to fund flights for tourists.
*** Click Here to Support Conservative Journalism in Tennessee. We can't cover stories like this without your support!***
Questions about the program continued to arise as Governor Lee announced the initiative shortly after he stopped additional federal unemployment assistance for state residents. The campaign came as a surprise to many lawmakers, leading to an eventual apology from Tourism Commissioner Mark Ezell for the way the department unveiled the program.
Lee initially proposed a $2.5 million dollar line item in the 2021-2022 budget, labeling it as a "marketing project" under the budget of the tourism department. The line item was not questioned by the Republican led house before it was passed.
In addition to the $2.5 million, $100,000 million was set aside for video programming, $30,000 was allocated for YouTube promotions, and a final $50,000 was budgeted for Facebook and Twitter marketing. Video product cost another $120,000; however, spokesperson Amanda Murphy says country music star Brad Paisley was not paid for his part in the videos.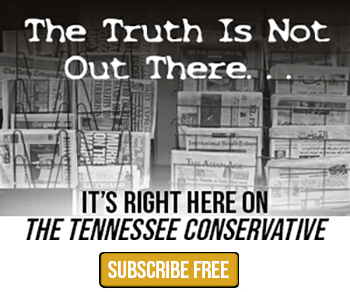 Records show that a marketing company contracted social media influencers on behalf of the state. These influencers, which include The Nashville Guide, The Nashville Mom, Chattanooga Guide, and OnlyTennISee, all made Instagram posts about the campaign on July 4.
The initiative originally required that participants book a minimum two-night stay, with at least one night being Sunday through Thursday, in Chattanooga, Knoxville, Memphis, or Nashville. After pressure from leaders, the Tri-Cities of Bristol, Johnson City and Kingsport were added.
The flight vouchers can be used anywhere, but campaign organizers hope they will bring additional tourists to Tennessee. The goal was to help major cities recover some of the revenue lost from unbooked hotel rooms because of cancellations of conventions and other large events due to COVID-19.
Pigeon Forge leaders also expressed disappointment that Sevier County was not included in the promotion.
Ken Maples, a commissioner for the area, emailed Ezell to voice his concerns.
"I assume this is the 'continual thanks' we get for carrying the state through Covid…and always a solid financial supporter for the coffers," Maples wrote.
As of last week, the state had sold 1,412 packages. Most of those were sold in Nashville; Around 400 packages have been sold in Knoxville, another 230 in Chattanooga, and 160 in Memphis. No packages had yet been sold for the Tri-Cities.

About the Author: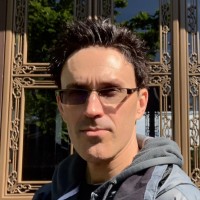 Jason Vaughn, Media Coordinator for The Tennessee Conservative
Jason previously worked for a legacy publishing company based in Crossville, TN in a variety of roles through his career.  Most recently, he served as Deputy Directory for their flagship publication. Prior, he was a freelance journalist writing articles that appeared in the Herald Citizen, the Crossville Chronicle and The Oracle among others.  He graduated from Tennessee Technological University with a Bachelor's in English-Journalism, with minors in Broadcast Journalism and History.  Contact Jason at news@TennesseeConservativeNews.com