Tennessee Tourism Commissioner Apologizes After 'Tennessee On Me' Controversy
Image Credit: Tennessee On Me
Published July 23, 2021
The Tennessee Conservative [By Jason Vaughn] –
On Wednesday, July 21, Tennessee's commissioner for the Department of Tourist Development apologized for how the 'Tennessee On Me' initiative was rolled out. The program was met with criticisms from several state representatives and other Tennesseans. 

It offers an incentive of $250 in airfare for tourists visiting the state who book two rooms at participating hotels.
Commissioner Mark Ezell made the statement during a joint committee of lawmakers. The committee was held in order for the department to showcase recent achievements.
"I want to pause and take responsibility for not doing a good job communicating this campaign to you and other stakeholders," Ezell said. "I really apologize how we launched the program. It's doing the job of breaking through and generating the kind of value and purpose that we had planned but I should've done a better job of explaining the purpose and the value of the program and I'm sorry for that confusion."
According to the commissioner, $350,000 of the program's $2.5 million has already been used. The Tennessee on Me website has seen around 300,000 visits so far. 
*** Click Here to Support Conservative Journalism in Tennessee. We can't cover topics like this without your support!***
When the program launched, Brad Paisley shared the news on Twitter, along with a video to promote the campaign. 
"Y'all can come to Tennessee on Me…or wait, on @GovBillLee or something like that. Anyways, book a 2-night stay in Tennessee at http://tennesseeonme.com and get a free flight voucher," the tweet read.
State Representative Gloria Johnson responded to Paisley's tweet to voice her dissatisfaction with the campaign.
Johnson said, "I'm going to hope you didn't know he cut the unemployment lifeline to so many Tennessee families who have no idea how they will eat or pay rent after July 3, 2021, while giving money to those outside our state."
"I think it's absolutely ridiculous," Representative Vincent Dixie said about Tennessee on Me.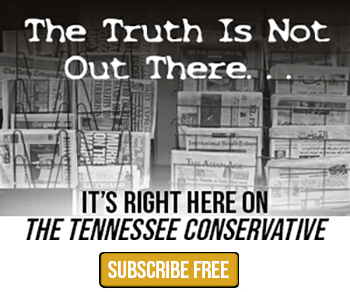 One of the criticisms of the initiative was about the flight vouchers. When visitors book a hotel stay, the $250 voucher does not have to be used just for airfare to Tennessee.
During an event at Gainesboro earlier in the month, Governor Bill Lee stood by 'Tennessee on Me.'
"I'm committed to the tourism industry and will continue to be. That was a relatively small financial commitment, that particular campaign," Lee said.
He also spoke about the video that Paisley shared.
"And that was a marketing campaign that will have a great return on investment. It will help support a very important industry in this state," Lee said.
During the committee meeting on Wednesday, Ezell said the aim of the program is to benefit Tennessee's hotel industry. Since 2019, the industry loses millions each month.
The industry contributed around 195,000 jobs to Tennessee the year before the Covid-19 pandemic hit. In the same year, traveler spending hit $23 billion. Leisure and hospitality were the state's fastest-growing industries in 2019, but the pandemic caused a negative impact.
In order to get the voucher, visitors have to book two nights. One of those nights has to be between Sunday and Wednesday. 

About the Author: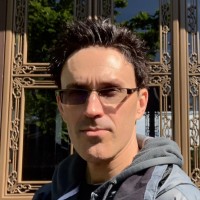 Jason Vaughn, Media Coordinator for The Tennessee Conservative
Jason previously worked for a legacy publishing company based in Crossville, TN in a variety of roles through his career.  Most recently, he served as Deputy Directory for their flagship publication. Prior, he was a freelance journalist writing articles that appeared in the Herald Citizen, the Crossville Chronicle and The Oracle among others.  He graduated from Tennessee Technological University with a Bachelor's in English-Journalism, with minors in Broadcast Journalism and History.  Contact Jason at news@TennesseeConservativeNews.com