Group Launches Protest To Bring Awareness To Unconstitutional Mandates In TN
Photo Credit: Tennessee Neighbors for Liberty
The Tennessee Conservative [By Jason Vaughn] –
On the evening of September 23rd, 2021, Tennessee Neighbors for Liberty along with several employees of the Chattanooga Symphony Orchestra (CSO) who refuse to take the COVID-19 vaccine gathered on the sidewalk in front of the Soldiers and Sailors Memorial Auditorium in Chattanooga in response to a recently issued vaccine mandate issued by the CSO.

Tennessee Neighbors for Liberty states that, " The employees of the Chattanooga Symphony and many other companies are being forced against their God-given right of choice to be injected with an experimental gene therapy operating system or be fired from a job they love and have devoted their life to."
Glenda Pappu of Tennessee Neighbors for Liberty reported that the event had a good turnout despite the short notice given that it was to take place.  She says that roughly 50 people showed up in support.
Attendees held up signs stating "Religious Discrimination," "Civil Rights Violation", "We Do Not Comply," "STOP Medical TYRANNY," and "This is just WRONG!"
Pappu said, "They (the CSO) refuse to accept the religious exemptions of these employees."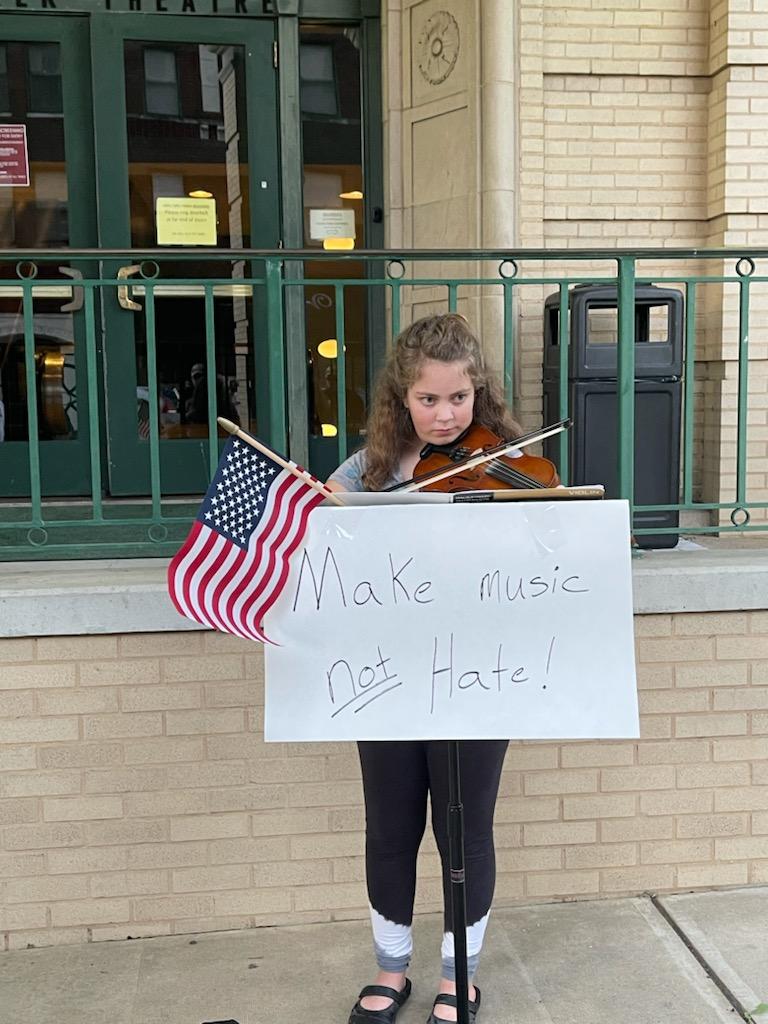 In a press release from Tennessee Neighbors for Liberty, they state: 
"Companies forcing employees to be injected with the experimental J & J, Moderna or Pfizer drug or lose their jobs are doing so in order to receive COVID-19 relief funds from the federal government. These companies must have 100% cooperation from employees in order to be eligible to receive their money.
This is happening at every level.  Our governor has kept Tennessee in a state of emergency for well over a year in order to keep the flow of relief money from the federal government coming in.  These mandates are not and never have been about safety and health.  They are about the money and control. Over the next few weeks, we will be exposing the documents to prove it in public forums."
***Click HERE to support Conservative Journalism in Tennessee. We can't cover stories like this without your support!***
Pappu states, "This is only the beginning. Tennessee Neighbors for Liberty vows to support everyone who is fighting for their right to choose and provide for their families and they will continue to work to restore our country to the beautiful republic as it was intended."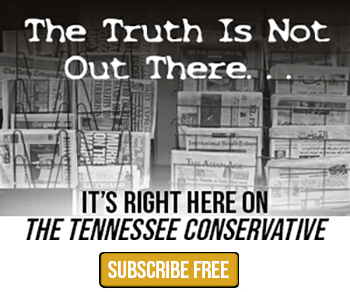 The protest came as a response to an email sent by the Executive Director of the Chattanooga Symphony Orchestra outlining their new policy on COVID Vaccinations and Testing sent to all the CSO employees.
Dear CSO Musicians,
Due to the continued rising cases of COVID-19 and the health crisis that we still face, the CSO Board and Orchestra Committee have agreed on health and safety terms for the season, some of which will go into effect for this first series of the season with Masterworks 1. Please read this thoroughly to ensure you understand the policies and procedures prior to reporting to work on Tuesday, 9/21.
All musicians must self-check their temperatures and answer the health questionnaire prior to attending daily services. The health questionnaire link is on the call sheet. No one should attend the service if they have a fever or any COVID symptoms.
Musicians who are fully vaccinated must show proof of vaccination by taking a scan or photo of their vaccination card showing full vaccination and emailing it to Personnel Manager Eric Anderson at csoactingpm@aol.com. Cards may also be shown at the door prior to Tuesday's rehearsal and Eric is authorized to take a photo of the card for documentation purposes (only Eric and the CSO Executive Director will have access to these files.)
Musicians who are not fully vaccinated (have only had one of two vaccines or none) will be required to have a COVID test taken prior to Tuesday's first service and must have a negative test result in hand prior to the start of service. This test result can be sent to Eric via email or shown and photographed at the door. We encourage people to find tests on their own at either their municipal health department or local CVS, Walgreens, Target, etc.
If an unvaccinated or partially vaccinated musician does not have the time or resources to get a COVID test prior to Tuesday, we will have a few at-home tests that will be available for purchase ($25 cash) at the door at Memorial, and must be self-administered onsite with a negative test result prior to the start of rehearsal before you are allowed to head to the stage. We will provide empty dressing rooms or use of the large green room for this test so musicians can sequester prior to getting their result. Musicians will not be allowed to go to any other areas of the facility until the negative test is confirmed. Please note that the at-home tests we purchased are first come first served and in limited quantities.
We request that any musician who requires on-site testing to arrive at least 30 minutes in advance to self-administer the test and await the results. This time will not be paid.
If you decide not to follow these policies, you may be released from these services with no pay.
If you test positive prior to the service, you will be required to stay home. Please alert the Personnel Manager as soon as possible upon receiving a positive result. If you test positive while on-site, you will be required to leave the premises. You are welcome to test again and will only be allowed back with a negative result.
ALL musicians are required to be masked at all times while in the building. Winds and brass will only be allowed to remove their masks while performing. However, when not playing, these musicians should be masked. There are no exceptions for mask-wearing.
Strings will be one to a stand. Musicians will be seated 4 ft apart.
There will be further announcements regarding vaccine mandates coming soon. But for the health and safety of all musicians, staff, volunteers, tech crew, etc., these rules must be followed. Audiences, staff, and volunteers will be required to show a vaccination card or negative test prior to the performance, and everyone in the facility will be masked.
We thank you in advance for your patience and understanding as we continue to navigate this health crisis, and please know that all policies are for the health and safety of everyone involved.
Sincerely,
Samantha Teter
Executive Director
###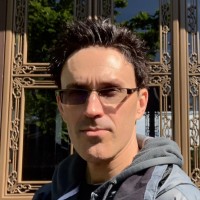 About the Author: Jason Vaughn, Media Coordinator for The Tennessee Conservative  ~ Jason previously worked for a legacy publishing company based in Crossville, TN in a variety of roles through his career.  Most recently, he served as Deputy Directory for their flagship publication. Prior, he was a freelance journalist writing articles that appeared in the Herald Citizen, the Crossville Chronicle and The Oracle among others.  He graduated from Tennessee Technological University with a Bachelor's in English-Journalism, with minors in Broadcast Journalism and History.  Contact Jason at news@TennesseeConservativeNews.com