Hagerty Calls For Broader Investigation Of HHS After Chattanooga Immigrant Center Scandal
Photo: U.S. Senator Bill Hagerty (R) TN
Photo Credit: Senator Bill Hagerty / Facebook
Published July 6, 2021
The Tennessee Conservative [By Jason Vaughn] –
Following the arrest of a woman for alleged sexual wrongdoing against a juvenile victim at the Chattanooga shelter housing immigrant minors, United States Senator Bill Hagerty called for broader investigation into the operations of Health and Human Services.

Hagerty said, "The new criminal charge stemming from alleged sexual misconduct against an unaccompanied migrant child in federal HHS custody in Chattanooga is disturbing and heartbreaking. I commend and fully support law enforcement's investigation to ensure that justice is done in this case and that any culpable actors are held accountable." 
Hagerty stated that for over a month, his calls for greater transparency from the Secretary of Health and Human Services regarding the resettlement occurring at the Chattanooga facility and the well-being of the minors held there have gone unanswered. 
***We bring you the stories liberal media outlets won't. Click here to support our reporting on illegal immigration. ***
"The answer received in the form of this tragic news demands an immediate, broader investigation to ensure the safety of the tens of thousands of children in HHS custody or being placed by HHS with sponsors in the United States," Hagerty stated.
Following the arrest of 35-year-old Randi Duarte, who is facing charges of sexual battery by an authority figure, coercion of a witness and tampering with evidence, Tennessee officials suspended the facilities license. 
Baptiste Group had been operating the facility since last year under a conditional license and had since been under a federal contract with the Office of Refugee Resettlement to house unaccompanied alien children until they were placed with sponsors.
The facility, an old Tennessee Temple Dormitory, located at 1914 Vance Avenue was leased to the Baptiste Group by Pastor Kevin Wallace of Redemption to the Nations Church.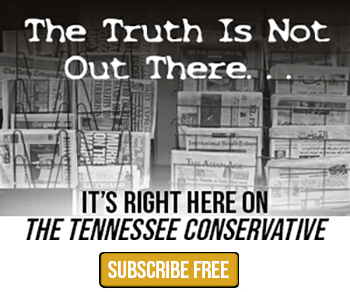 "It is past time for the Biden Administration to take responsibility for the ongoing border crisis and its consequences, which I have been urging since January, and take real steps to protect both Americans and migrants by ending the crisis," Hagerty said.
In May, Hagerty, Senator Blackburn, and Congressman Fleischmann sent a letter to the HHS and Department of Homeland Security Secretaries requesting transparency after reports that the Biden Administration had been transporting illegal unaccompanied minors to Tennessee.  
The Biden Administration has yet to respond to the letter.
Week before last, Hagerty, Blackburn, and Fleischmann followed up with a letter to Xavier Becerra demanding transparency with regard to the resettlement of Unaccompanied Alien Children (UACs) across the United States and information regarding what steps are being taken to ensure these minors are properly cared for and checked on, placed with fit and qualified sponsors that can support them, and brought to their immigration hearings.
The Tennessee lawmakers also recently introduced the Migrant Resettlement Transparency Act, which requires the HHS Secretary and DHS Secretary to consult in advance with state and local officials of impacted jurisdictions regarding federally administered or funded migrant resettlement. It also requires the Administration to submit to Congress and governors a monthly, state-specific report regarding the resettlement, transportation, or relocation of illegal aliens.    

About the Author: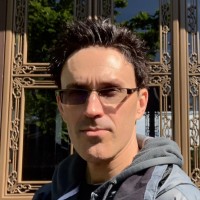 Jason Vaughn, Media Coordinator for The Tennessee Conservative
Jason previously worked for a legacy publishing company based in Crossville, TN in a variety of roles through his career.  Most recently, he served as Deputy Directory for their flagship publication. Prior, he was a freelance journalist writing articles that appeared in the Herald Citizen and the Crossville Chronicle among others.  He graduated from Tennessee Technological University with a Bachelor's in English-Journalism, with minors in Broadcast Journalism and History.  Contact Jason at news@TennesseeConservativeNews.com