Hamilton County Commission Approves New Property Tax Rate
Photo: Bill Hullander, Hamilton County Trustee, addressing the Hamilton County Commission.
Photo Credit: HamiltonCountyTN / YouTube  
Published August 6, 2021
The Tennessee Conservative [By Jason Vaughn] –
On Wednesday, the Hamilton County Commission voted to approve a new certified tax rate for real and personal property in Hamilton County.
The Commissioners voted unanimously to approve the new tax levy for 2021 with District 8 Commissioner 2 Chip Baker and District 1 Commissioner Randy Fairbanks absent on the day of voting.

The old tax rate was 2.7652% per $100 of assessed value.
The new rate is 2.2373% per $100 of assessed value.
The new property tax levy is a culmination of the County Tax Assessor's 4-year reappraisal process where all real and personal property were sifted through and all values were reassessed.
With higher values being assigned to most real and personal property within the county, the certified tax rate had to be adjusted in order to equalize the rate.
Last week, District 6 Commissioner David Sharpe said, "…if we were not to lower the tax rate, everyone would see a tax increase."
Also last week, Marty Haynes, Hamilton County Assessor of Property, said, "Typically, what happens in an appraisal year, about a third of the folks see an increase, a third of the folks pay about the same, and a third of the property owners see a reduction in their property taxes."
*** Click Here to Support Conservative Journalism in Tennessee. We can't can't keep you apprised of what's going on in local and state government without your support!***
On Wednesday, prior to the vote, District 4 Commissioner Warren Mackey made a motion to push the vote until next week when all the Commissioners would be present and the motion was seconded by District 5 Commissioner Katherlyn Geter.
Mackey said, "This is such an important vote, to where if there is not a critical need to pass it this week, can we wait until the other two Commissioners are present?"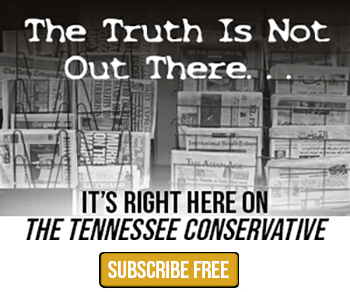 However, the motion failed.
District 9 Commissioner Steve Highlander said, "I understand. I would like the whole Commission to make it but I think the citizens need to know we want to keep the taxes as low as we can."
District 3 Commissioner Greg Martin said, "The School Board vote was an extremely important vote and we made that vote today, so I'm going to follow and vote no."
Bill Hullander, Hamilton County Trustee, addressed the Commission to offer some clarification on the new tax levy.
"To make it real simple for the public, if your property was appraised at $100,000 and it was the 2.76%, whatever amount that is, and now if your property is appraised at $123,000 and it's a lower (tax) rate, your taxes will be the same. Most of the people I'm talking to… your taxes are going to be going up. There's some out there that I haven't seen yet. I don't get a call from those whose taxes are going down," Hullander said.
District 8 Commissioner Tim Boyd said, "Another point of clarification for the citizens of the county – there seems to be some confusion about the reassessment not affecting their property tax and what I've been trying to explain is that the revenue to the county as a whole is net neutral. Not individual districts within the county. I've been telling some people 'your appraisal may result in a tax increase, their appraisal may result in no tax increase, some may even go down.' Am I telling the right story?"
Hullander confirmed this is correct.
"It's also for the municipalities. Collegedale was 165, it's dropping to 138. Red Bank's was 139, it was going to drop to .99, so now it will be 111 or 110. East Ridge was 133 and its dropping to .9929," Hullander said.
"I do want to say, while I'm here, to brag on our county. As of June 30th, 98-point-something percent of the people have paid last year's taxes. This last tax season was the smoothest tax season we've ever had, believe it or not, with COVID. A lot of people I talked to used their stimulus to pay their taxes instead of buying a boat," Hullander said.

About the Author: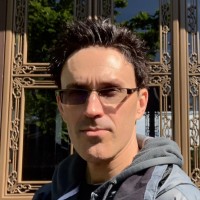 Jason Vaughn, Media Coordinator for The Tennessee Conservative
Jason previously worked for a legacy publishing company based in Crossville, TN in a variety of roles through his career. Most recently, he served as Deputy Directory for their flagship publication. Prior, he was a freelance journalist writing articles that appeared in the Herald Citizen, the Crossville Chronicle and The Oracle among others. He graduated from Tennessee Technological University with a Bachelor's in English-Journalism, with minors in Broadcast Journalism and History. Contact Jason at news@TennesseeConservativeNews.com