Hamilton County Commission Debates Continued Funding For Nashville Lobbyist
Photo: Will Denami 
Photo Credit: Tennessee Association of Assessing Officers / background: cmh2315fl / CC 
Published July 22, 2021
The Tennessee Conservative [By Jason Vaughn] –
During yesterday's (July 21) Hamilton County Commission meeting, the commissioners voted on a resolution to authorize Mayor Coppinger to sign a contract with Nashville lobbyist, Will Denami, to represent the interests of Hamilton County before the Tennessee General Assembly and other governmental entities.   
Resolution 721-24 would renew the contract with Denami and grant him yearly pay of $100,000 for his services.
However, the price tag of the contract brought some criticism from District 8 Commissioner, Tim Boyd. 

Boyd said, "Over the last week, I've had conversations with some of our delegates to understand a little more about what Will Denami does in Nashville for Hamilton County. I didn't get an overwhelming recommendation on Will Denami from the delegates I talked to."
Boyd stated that he also talked with the Executive Director of the Tennessee County Commissioner's Association, which Boyd is a Board Member of, to ask him his opinion of the contract dollar amount.
According to Boyd, Executive Director Charles Curtiss said, 'sounds like a lot of money to me.'
Boyd stated that he talked with Denami and asked him how he came up with the $100,000 figure for his services.
According to Boyd, Denami said that figure represents the market rate.
Boyd said he asked Denami 'whose market rate?' but received no answer. 
*** Click Here to Support Conservative Journalism in Tennessee. We can't cover Hamilton County Government without your support!***
"He (Denami) represents Williamson County, which the richest county in Tennessee, along with Hamilton County, along with the Assessors of Property Association, along with 911, along with the Emergency Management Association of Davidson County, which is the second largest county in Tennessee. So, it seems unreasonable that I would commit $100,000 of Hamilton County taxpayer's money," Boyd said.
Hamilton County Mayor Jim Coppinger acknowledged that Denami has picked up quite a few clients over the last ten years as a result of his service to Hamilton County.
"We started out with him at about $25,000 a year, which I thought was reasonable, since he does represent multiple entities," Boyd said, "Now, he's jumped it up to $100,000 a year and quite frankly, my fellow Commissioners, there's no way I can support $100,000 for a lobbyist that is part-time for Hamilton County and gave me no real reason for the $100,000 mark."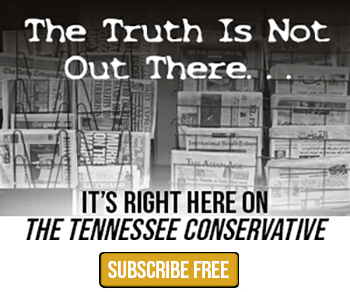 According to Coppinger, Denami agreed to come aboard for the cost of expenses paid out to former Hamilton County lobbyist, Dan Wade.
Coppinger stated that Denami took the job at that pay rate, "just to build a relationship," and continued at that rate for 2-3 years.
Coppinger explained that, as with Dan Wade during his time as lobbyist, during the initial period of time, Denami only lobbied during the span of time the General Assembly was in session.
"It became more important that we dealt with him 365 days a year," Coppinger said.
"I speak to Will Denami on a regular basis. When they're in session, I probably talk to him four or five times a day," Coppinger said, "During this time of year, every day I consult with him about different issues that are going on."
"He's helped us get some really important legislation through such as, most recently, the Internet sales tax where County Government and the taxpayers of this county don't have to pay as much for property tax as a result of that," Coppinger said.
Coppinger stated, "Just as importantly, he runs interference against bills that we don't want passed, things that are going to come with a fiscal note, that are unfunded mandates that come to this County, where we have to go back to the taxpayers and ask for additional money."
Boyd stated, "One of our delegates banned the lobbyist that represents Hamilton County from his chambers."
Coppinger said, "Yes, he and Senator Todd Gardenhire did get on opposite sides of an issue. I don't know why these things get personalized. They should never. I don't know why he's not allowed in his office. He's representing our interests up there and Senator Gardenhire represents our interests at that level. I've spoken numerous times to every other member of the delegation and there's not a single one of them that has a problem with Will Denami."
Coppinger explained that Denami pays all his expenses out of the $100,000 and doesn't receive a benefits package, since he's on contract.
"Will Denami does much more than pay his salary," Coppinger said.
Boyd said, "I can't go along with this…and will be voting no."
With the exception of Boyd, all commissioners voted in favor of the resolution. 

About the Author: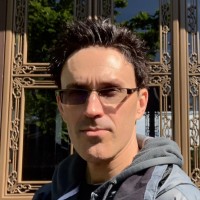 Jason Vaughn, Media Coordinator for The Tennessee Conservative
Jason previously worked for a legacy publishing company based in Crossville, TN in a variety of roles through his career.  Most recently, he served as Deputy Directory for their flagship publication. Prior, he was a freelance journalist writing articles that appeared in the Herald Citizen, the Crossville Chronicle and The Oracle among others.  He graduated from Tennessee Technological University with a Bachelor's in English-Journalism, with minors in Broadcast Journalism and History.  Contact Jason at news@TennesseeConservativeNews.com