Hamilton County Schools Interim Superintendent Asks For Universal Masking
Photo Credit: Hamilton County Schools / YouTube 
Published August 27, 2021
The Tennessee Conservative [By Jason Vaughn] – 
Yesterday, August 26th, Hamilton County Schools Interim Superintendent, Nakia Towns asked that all students begin masking, even those with parental opt-outs. 
Towns said, "With Governor Lee's most recent Executive Order, we respect and understand parental choice.  I am now asking that all students mask, even those with parental opt-out until the level of community spread has declined." 

Lee's Executive Order 84, signed on August 16th, gives parents the ability to opt their child out of a local mask mandate enacted by a school or health board. 
Towns stated that by implementing universal masking, the district hopes to slow the spread and keep as many students in school as possible.
However, Towns did state that the Hamilton County School District will not defy Lee's Executive Order.
"Though parents have a choice in the masking decision for your child, I am asking you to make a choice that will help keep our students safe and on campus for school and that choice is for your child to wear a mask every day until the current wave is over," Towns said. 
***Click HERE to support Conservative Journalism in Tennessee. We can't cover topics like this without your support!***
On Hamilton County Schools Facebook page, parents reacted to Towns' request: 
Amy Higgins said, "I'll summarize for you what she is saying: "Parents, you have a choice, because legally we can't violate the governor's executive order and say you don't, but you need to choose to do what we say."
Allison Johnston said, "Last year we wore masks and what you are promising didn't work. The school still went to virtual learning most of the year. Did the school system forget or do you feel it's necessary to continue to harass and blame those kids and parents that opted out?"
Brittany Silvers said, "Unfortunately, I still think we need a virtual option that is school based. Everyone gets to have an opinion and this is mine."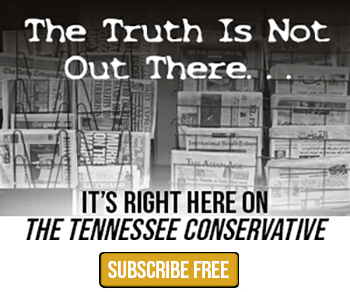 On Wednesday, August 25th, Governor Lee stated that he has no plans to allow school systems to return to virtual learning.   
Lee stated that he is not considering issuing an executive order that would allow district leaders have the same remote options as last year, "in part because we saw just how devastating the learning loss impact was when we went remote."
In contrast to Lee's statement, Tennessee Education Commissioner Penny Schwinn later stated that school districts already have the authority to temporarily move individual students, classes, or even entire schools online in response to an outbreak. 
During a work session on Monday, August 16, the Hamilton County school district said that zoom learning would be "allowed but not required" for students who are in quarantine.   
The agenda for the school board meeting on August 19th showed that Hamilton County will be considering additional online learning options for quarantined students and were slated to vote on the new plan for a virtual education program. 
However, during the meeting on the 19th, the school board failed to address the virtual learning program and instead focused on approval of school repairs and COVID leave for teachers. 

About the Author: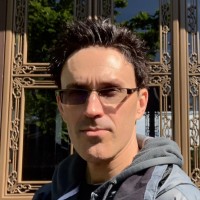 Jason Vaughn, Media Coordinator for The Tennessee Conservative  ~ Jason previously worked for a legacy publishing company based in Crossville, TN in a variety of roles through his career.  Most recently, he served as Deputy Directory for their flagship publication. Prior, he was a freelance journalist writing articles that appeared in the Herald Citizen, the Crossville Chronicle and The Oracle among others.  He graduated from Tennessee Technological University with a Bachelor's in English-Journalism, with minors in Broadcast Journalism and History.  Contact Jason at news@TennesseeConservativeNews.com