Governor Lee Says He Has No Plans To Allow Remote Learning in Tennessee
Photo: Tennessee Governor Bill Lee
Photo Credit: Gov. Bill Lee / Facebook
Published August 27, 2021
The Tennessee Conservative [By Jason Vaughn] –
On Wednesday, August 25, Governor Bill Lee said he has no plans for Tennessee to shift back to remote learning.
At a news conference, Lee said this is "in part because we saw just how devastating the learning loss impact was when we went remote."

Tennessee Education Commissioner Penny Schwinn said school districts already have the option to host temporary virtual learning in response to a Covid outbreak or surge. Schools are able to do this without using days that have been allotted for weather, sickness, or issues with staffing. 
In an interview with Chalkbeat Tennessee, Schwinn clarified that remote learning "is available to use on a school-by-school basis and an individual basis. You cannot use it district-wide."
After touring the damage in Nashville from recent flooding, Lee spoke with reporters at the Nashville headquarters of the Tennessee Emergency Management Agency. He said that while he does not support any mask mandates, there are ways for parents to protect their children's health. 
***Click HERE to support Conservative Journalism in Tennessee. We can't cover topics like this without your support!***
"Let me just say and remind parents, you have tools to protect your children and to help mitigate the spread," Lee said. "For ages 12 and over, the vaccine is the tool. Every parent can have their children wear a mask to school as a tool to mitigate the spread."
Jason Golden, from Williamson County Schools, and David Snowden from Franklin Special School District, asked lawmakers to lobby for reinstating remote learning. They have asked for more flexibility to address staffing issues without using stockpiled days.
However, Schwinn said districts have options beyond that. They can have temporary online classes, or allow quarantined teachers to virtually teach in-person classes.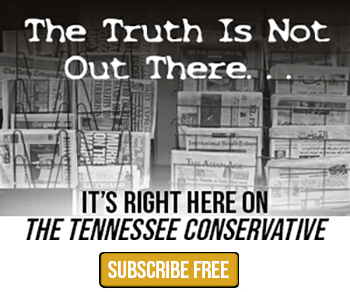 According to Schwinn, the state does not plan to implement a blanket approach in response to Covid-19 or other staffing problems. She added they will not be defining what constitutes a staffing crisis or Covid outbreak. 
"I trust my district leaders to make the best decisions for their communities on that," she said.
Schwinn also added "Because there are so many individual quarantines at individual schools, there are some superintendents who would like to have a more uniform approach across the district. But we're not going to do that."
In an interview with House Speaker Cameron Sexton, he told Chalkbeat Tennessee that it would take additional discussions to clear up the confusion surrounding Covid and learning-loss-related policies in school districts. 
"We're going to be facing this for the next 5 or 10 years easily as we go through COVID," Sexton said. "I think there needs to be a bigger conversation about the direction for school boards to set the policy so parents know what it is and understand it."
A spokeswoman for the State Board of Education, Elizabeth Tullos, said local districts should have the power to make decisions regarding school closings. Districts are able to ask Schwinn for a waiver if closures exceed their stockpiled days.
Tullos said, "Along with other state leaders, the State Board of Education is monitoring what rules and policies, if any, are needed in further response to the COVID-19 pandemic." 

About the Author: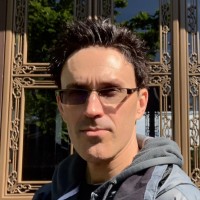 Jason Vaughn, Media Coordinator for The Tennessee Conservative  ~ Jason previously worked for a legacy publishing company based in Crossville, TN in a variety of roles through his career.  Most recently, he served as Deputy Directory for their flagship publication. Prior, he was a freelance journalist writing articles that appeared in the Herald Citizen, the Crossville Chronicle and The Oracle among others.  He graduated from Tennessee Technological University with a Bachelor's in English-Journalism, with minors in Broadcast Journalism and History.  Contact Jason at news@TennesseeConservativeNews.com