House Republicans Pass Historic Criminal Justice Reform
Photo: Tennessee Governor Bill Lee
Photo Credit: Gov. Bill Lee / Facebook
Published April 27, 2021
By William Haupt III [Tennessee Watchdog Journalist, Columnist, Author, and Citizen Legislator]
The Tennessee House of Representatives approved two major criminal justice reform bills this week in Nashville.   
Both are proposals from Gov. Bill Lee's legislative package and are part of his efforts to reform criminal justice in Tennessee.  

The bills reflect changes recommended by the Tennessee Criminal Justice Reinvestment Task Force.
The task force's key findings showed more than half of Tennessee's prisoners released from custody are back in jail within three years.  
Tennessee's high incarceration rates are fueled by non-violent drug and property offenses which have increased the state's custody population growth by more than 50 percent since 2009.  
Currently, 75 percent of those incarcerated in Tennessee are locked-up for nonviolent offenses. 
House Bill 784 provides by alternatives to incarceration expanding Tennessee's successful Recovery Court System, which includes Veterans Courts, Mental Health Courts and Drug Courts for those charged with misdemeanor assaults.  The measure passed in the House chamber 89 to 1. 
The Alternatives to Incarceration bill establishes criteria for revoking community supervision status, updates the permitted amount of time that an individual can be sentenced to probation and limits the ability to revoke supervision for non-criminal violations of conditions, also known as technical violations.
This bill also proposes a redesign of the Community Corrections program. 
These courts have an excellent track record for individuals who require specialized and highly accountable treatment.  House Bill 784 gives judges the discretion to provide treatment for individuals who need it when the facts of their case indicate that a recovery court is the best correction option available.
The bill also puts a limit on the amount of time an individual can be sentenced to probation, with the ability for this time to be extended each year for specific case-by-case situations.
The legislation brings the cap for probation down from 10 years to a maximum of eight years, except for defendants who receive multiple convictions. 
The proposal will standardize parole revocation practices for technical violations.   Approximately 40 percent of prisoners rearrested land back in prison because they violated their parole on technical violations and not for new crimes. 
Yesterday, April 26th, the bill was passed on first consideration by the House. The Senate version of the bill was placed on the calendar for April 28th.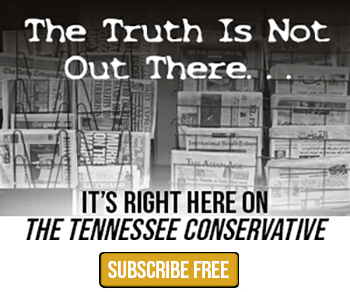 The Reentry Success Act of 2021 is a multi-pronged approach to help improve public safety and promote positive outcomes for those leaving incarceration.  
House Bill 785 establishes mandatory supervision, so all individuals exiting state custody will have a minimum of one-year supervised reentry integration.  The bill passed unanimously with 90 votes.
House Bill 785 seeks better returns on public safety investments by focusing on community supervision, parole processes, and ensuring oversight for those leaving jail and prison. The bill aims to help facilitate better outcomes once someone returns to their community after incarceration. 
Currently, 37 percent of the felony population are returning to their communities without oversight.
The mandatory supervision does not create parole eligibility for those who are not eligible, including those sentenced to life without parole or to the death penalty.    
The legislation establishes a presumption of parole release at a person's release eligibility date or upon a subsequent parole hearing, unless good cause is shown.  
Eligible inmates are those who are serving a nonviolent felony offense or a sentence for a Class E or Class D felony offense.
The inmate must have no disciplinary record, be designated low risk for community supervision and must have completed or be enrolled in recommended programing to help ensure successful reentry into society.   
When the Tennessee Board of Parole declines parole, the time period for the next hearing would be set at six years, instead of 10 as provided under current law, unless an inmate is serving a sentence for multiple first-degree murder or facilitation of first-degree murder.
The bill also establishes a jail reimbursement program for local jails that house state offenders. 
Other key provisions in the bill include:
• waiving the restricted driver license fee – which research has shown is a barrier to successful reentering
• removing the parole board's ability to deny parole to a person who has not attempted to improve their education or vocational skills due to long wait lists for these programs requiring the Tennessee Department of Correction to pay an accreditation stipend to eligible counties to encourage implementation of evidenced-based reentry programs authorizing and encouraging community colleges and Tennessee Colleges of Applied Technology (TCATs) to partner with local governments to provide education workforce development programs for people held in local correction facilities granting limited employer liability to businesses who hire a parolee convicted of a non-violent criminal offense 
Yesterday, April 26th, the bill was passed on first consideration by the House. The Senate version of the bill was placed on the calendar to be heard on April 28th.

About the Author:

William Haupt III is a retired professional journalist, author, and citizen legislator in California for over 40 years. He got his start working to approve California Proposition 13. His work also appears in The Center Square, The Western Journal, Neighbor Newspapers, KPXJ 21 (Shreveport, LA), Killeen Daily Herald, Aberdeen American News, InsideNova, Kankakee Daily Journal, Monterey County Weekly, Olean Times Herald, The Greeneville Sun and more.