Keeping Boys Out of Girls Bathroom Is Priority For Advancing TN Bill
The Goal Of House Bill 1233 Is To Be Respectful & Inclusive Of All Children Who Attend Public Schools. It Would Allow Students To Request Access To Single-occupancy Restrooms, Changing Areas, & Sleeping Quarters For All School-sponsored Events. Schools Would Be Required To Provide Reasonable Accommodations & To Protect The Privacy Of All Students.

Photo Credit: Public Domain
Published March 23, 2021
The Tennessee Conservative Staff –
House Bill 1233, also known as the "Tennessee Accommodations for All Children Act", continues to make headway in the Tennessee legislature after its February introduction.
State Representative Jason Zachary of Knoxville is the sponsor of the bill. If it is passed, the bill would allow students in public schools to request access to single-occupancy restrooms, changing areas, and sleeping quarters for all school-sponsored events. Schools would be required to provide reasonable accommodations and to protect the privacy of all students.
The bill would also give students the right to sue schools if accommodations are not made, unless schools can show proof that providing the accommodation would cause an "undue hardship." According to the bill, students would be able to seek "monetary damages for all psychological, emotional and physical harm suffered" as well as repayment of legal costs incurred.
The House Education Administration Committee considered the bill on March 17. The committee recommended passing the bill with amendments, and it was referred to the Finance, Ways, and Means Committee.
The bill has now been assigned to a Finance, Ways, and Means subcommittee and placed on the calendar for March 24.
The goal of House Bill 1233 is to be respectful and inclusive of all children who attend public schools, but critics are worried that the new legislation could lead to discrimination against transgender students.
"This legislation sends the message that it is okay for students to treat one group of their peers differently by avoiding sharing public space with them, even going so far as to allow students to sue their schools if they are not allowed to discriminate against their peers," Hedy Weinberg, executive director of the American Civil Liberties Union of Tennessee wrote to Newsweek. "This bill will have a devastating impact on young people who are already under tremendous stress and at greater risk of bullying."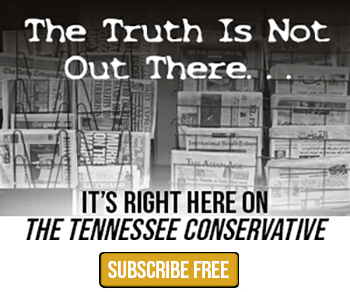 Representative Zachary believes it will make it easier for school administration to make decisions regarding acceptable policies for gender-based access to facilities in schools.
"There is a high school that has reached out to me, they are having to [deal with] a problem with boys using the girls' restroom," Zachary said. "And they feel like they are handcuffed, and there's not much they can do about it. This bill takes care of that. It stops all that and just provides absolute clarity."
Zachary said that all students – including transgender students – would use facilities that are designated for their biological sex as assigned at birth. Transgender students would have the same right to request the use of single-occupancy restrooms as any other student, and schools would be required to accommodate those requests.
The Senate version of the bill, SB1367, is sponsored by Senator Mike Bell of Riceville. The bill is scheduled for March 24 on the Senate Education Committee's calendar.
According to WZTV in Nashville, a number of Tennessee businesses have participated in the publication of an open letter opposing what they believe to be anti-LGBTQ bills that are making their way through the House and Senate.
Nearly 140 businesses signed the letter that stated, "We ask that lawmakers not pursue legislation that would target or exclude LBGT people of all ages. We need our workers and their families – including any transgender members of their families – to feel welcome. We urge policymakers to remain committed to the values of innovation and growth that we all share."
If the bill passes, it would go into effect on July 1, prior to the start of the next school year.