Knoxville Soldier Among Those Killed In Terrorist Attack
Photo: Ryan Knauss
Published August 30, 2021
The Tennessee Conservative [By Jason Vaughn] –
A soldier from Knoxville, Tennessee was among the 13 army service members killed in a terrorist attack on Thursday, August 26. The attack happened in the morning outside an airport in Kabul, Afghanistan. 
Ryan Knauss was a 23-year-old Army Staff Sergeant who graduated from Gibbs High School. On Friday, his grandfather Wayne Knauss announced Ryan was one of the fatalities from the suicide bomber and gunman attack. 

"He grew up in a Christian home, attended Berean Christian school through eighth grade and spent, four years at Gibbs High," Wayne Knauss said. "A motivated young man who loved his country. He was a believer so we will see him again in God's heaven."
Ryan served in the army for five years and had special training in psychological operations. Linnae Knauss, Ryan's stepmother, said he had plans to move to Washington D.C. once back in the states.
The family received news of his death on Friday, August 27.
"He was a super-smart, hilarious young man," his stepmother told ABC News.
After the announcement, a few elected officials released statements to speak about Ryan's passing.
"Ryan embodies American heroism — saving people he had never met before, in the face of persistent evil," Senator Marsha Blackburn said. "We will never forget his sacrifice in service to his country. While no words could ever be enough, I join Tennesseans — and all Americans — in extending my deepest condolences to Ryan's family. Chuck and I are praying for them during this time of unimaginable pain and loss."
***Click HERE to support Conservative Journalism in Tennessee. We can't cover topics like this without your support!***
Representative Tim Burchett from Knoxville went to Twitter to share his statement.
"Ryan gave his life outside that airport helping people he didn't know get to safety. This is what true heroism looks like and Ryan's sacrifice will never be forgotten. The Knauss family is in my prayers," Burchett said.
In addition to 13 troops, 60 Afghans were killed. Eighteen service members were injured, according to officials, and the death toll could still rise. Afghan officials said over 140 Afghan people were injured.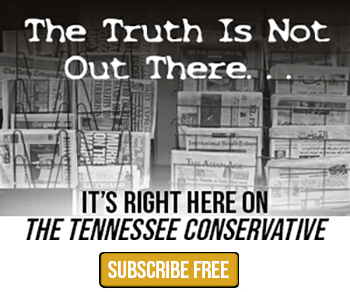 In an address to the entire nation on Thursday evening, President Joe Biden said evacuation efforts in Afghanistan will continue. He promised to avenge the deaths of each service member. Biden also addressed those who caused the attack.
He said, "We will hunt you down and make you pay."
Marine General, Kenneth McKenzie Jr, said the military believes the attack was done by a splinter group of ISIS called ISIS-K.
He added they will "go after" the attackers if they find them.
"We expect these attacks to continue," he said.
McKenzie said there is no evidence the Taliban allowed the attack, and they have been asked to increase security at the Kabul airport.
Secretary of Defense Lloyd J. Austin III released a statement on Twitter to express his condolences.
"On behalf of the men and women of the @deptofdefense, I express my deepest condolences to the loved ones and teammates of all those killed and wounded in Kabul today," he said.
"We mourn their loss. We will treat their wounds. And we will support their families in what will most assuredly be devastating grief," Austin's full statement reads. "But we will not be dissuaded from the task at hand. To do anything less- especially now- would dishonor the purpose and sacrifice these men and women have rendered our country and the people of Afghanistan." 

About the Author: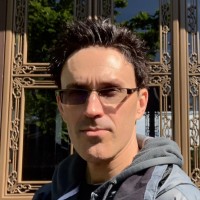 Jason Vaughn, Media Coordinator for The Tennessee Conservative  ~ Jason previously worked for a legacy publishing company based in Crossville, TN in a variety of roles through his career.  Most recently, he served as Deputy Directory for their flagship publication. Prior, he was a freelance journalist writing articles that appeared in the Herald Citizen, the Crossville Chronicle and The Oracle among others.  He graduated from Tennessee Technological University with a Bachelor's in English-Journalism, with minors in Broadcast Journalism and History.  Contact Jason at news@TennesseeConservativeNews.com