Lee Bans Gender Altering Procedures For Minors In Tennessee
Photo: Tennessee Governor Bill Lee
Photo Credit: Gov. Bill Lee / Facebook
Published May 20, 2021
The Tennessee Conservative Staff –
On Tuesday, May, 19, Tennessee Governor Bill Lee signed into a law a ban on gender-confirming treatment for minors. The bill is in a recent group of laws that Democrats and advocates have argued against.

Lee signed the legislation without issuing a public statement. He did so on the same day he visited Arkansas Governor Asa Hutchinson in Memphis.
The law will go into effect immediately and keeps doctors from providing any type of gender-confirming treatment to transgender minors. These treatments include hormones, puberty blockers, and surgery.
However, advocates have said doctors do not currently provide hormone treatment to minors in order to follow the Endocrine Society recommendations.
Lee also recently signed legislation that would require Tennessee businesses and government facilities to post signs if they allow bathroom use based on gender identity. Another law asks Tennessee schools to provide "reasonable accommodation" to someone who chooses not to use gender-specific restrooms.
The bathroom law, called the Tennessee Accommodations for All Children Act, defines someone's gender as "immutable biological sex as determined by anatomy and genetics existing at the time of birth."
The act also describes reasonable accommodation as, "access to a single-occupancy restroom or changing facility, or use of an employee restroom or changing facility."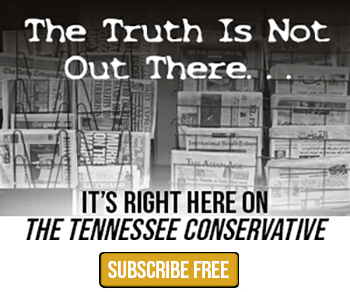 The Human Rights Campaign is one advocacy group that opposes Lee's recent laws.
They released a statement that said, "These anti-equality pieces of legislation are being pushed by national extremist groups and peddled by lawmakers in Tennessee in an effort to sow fear and division. The bill further discriminates against transgender students and opens up schools to legal consequences if a student believes they have shared a sex-segregated space – bathrooms, locker rooms or other changing facility – with a transgender student. This bill is squarely in defiance of federal law and flagrantly discriminatory."
However, Lee called the law a "smart approach to the challenge," because, "It's a reasonable accommodation, it allows for accommodation for every student regardless of their gender."
HRC president Alphonso David said, "If lawmakers really care about the best interests of trans youth, they would focus on improving access to quality health care instead of playing doctor themselves. Patients, parents and health care providers should be guided by science and medical best practices rather when seeking treatments, not the whims of the state legislators."
Tennessee is just the second state to put a ban on gender-confirming therapy for minors, with Arkansas passing a similar ban recently. Tennessee will be the first state to make it a law for businesses to post signs for the public if they allow transgender people to use shared changing rooms or multi-person bathrooms.
This law, which goes into effect on July 1, will require the sign to read "This facility maintains a policy of allowing the use of restrooms by either biological sex, regardless of the designation on the restroom."
Tim Rudd is the Republican Representative who sponsors the bill, and he said no state department will be tasked with enforcing the law. Instead, district attorneys would be able to seek a court order if a facility did not comply.