McNally Grilled Over Lee's Endless "Emergency" Orders, Private Vaccine Passports & CRT
Published August 19, 2021
The Tennessee Conservative [By Jason Vaughn] –
During the Cross Country Patriots Tea Party meeting in Lenoir City on August 17th, 2021, Lt. Governor Randy McNally gave a Tennessee Legislative update followed by questions from audience members.

McNally's presentation lasted for roughly ten minutes followed by the Q&A portion that lasted approximately 49 minutes.
The first question regarded several school districts in Tennessee that are opposing Lee's most recent Executive Order 84 that give parents the ability to opt their children out of any local mask mandate enacted by a school or health board and whether their opposition necessitates the call of a Special Session.
McNally said, "While there is a safety issue, there is also an issue of parental control. There's been two school systems – Shelby County and Davidson County – and they've overstepped their authority by saying they wouldn't abide by the Governor's executive order. The District Attorney for Davidson County has indicated he wouldn't prosecute them for disobeying. I've talked with the Governor…and by the end of the week, the first of next week, if they have not seen the light and do what the executive order says…if they don't do that, we're going to get with Speaker Sexton and a Special Session is one of the options on the table."
***Click HERE to support Conservative Journalism in Tennessee. We can't cover topics like this without your support!***
Regarding rumored vaccine mandates in Tennessee and the apparent push by some groups to head in that direction, McNally said:
"We will not mandate. It's something that… we feel the community will be the safest is by getting vaccinated. There are some conditions in which one shouldn't, and we're aware of those. And also, we realize there are some people who object to the vaccine."
Another concern raised by the audience was election integrity and our right as Americans to have free, fair and honest elections. The audience member that questioned McNally spoke of concerns over the 2020 election and possible election integrity issues in Tennessee that resulted in a favoring of Biden.
McNally did not comment but agreed to be present for a presentation on the subject.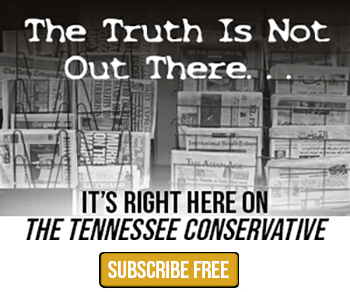 McNally was asked what his and the Governor's definition of "State of Emergency" is (when the Governor is permitted to issue Executive Orders.)
"It would be for things like disease outbreaks, massive rioting…it would be for those type of things, if there was some type of massive disaster that occurred in Tennessee like an earthquake over half the state and killed a lot of people," McNally said.
The person asking the question pointed out that based upon what McNally said, the current state of events does not qualify as an emergency.
McNally spoke of COVID cases, deaths and the number of people in hospitals on ventilators but said:
"It's really something that's been defined by the Attorney General by court cases as to what constitutes that."
The next question involved the recent banning of Critical Race Theory and Vaccine Passports.
"In order to outlaw something, you must have 'teeth' in the law. If you put a speed limit on a street..but nobody writes tickets that have any punitive effect, then everybody will ignore it…Where is the teeth in this law?" McNally was asked.
"There is a general misdemeanor statute that if we declare something is illegal…then even though it doesn't say it's a felony or it's a class A misdemeanor, it falls under the misdemeanor category. Of course, the District Attorney would have to go out and arrest the individuals and investigate it and bring it to court," McNally said.
McNally went on to speak of a bill last year "that we tried" which would have allowed the Attorney General to come in and prosecute a case when District Attorneys refuse to.
Watch the video for full coverage:
(Note: we have formatted the video so the Q&A section is first, stay tuned after for McNally's presentation)
Prior to the audience questions, McNally's presentation outlined:
• Tennessee's Financial Health
• Tennessee's "Constitutional Carry" Legislation
• Banning Critical Race Theory
• Tennessee' Right-To-Work Constitutional Amendment
• Protecting the Unborn
• Banned Government Vaccine Passports
• State Budget Highlights
• Tennessee's Revenue Numbers (with breakdown by sector)
• Triple-A Credit
• plus a preview of upcoming plans which included redistricting, making sure COVID relief money is spent wisely and looking at business tax relief

About the Author: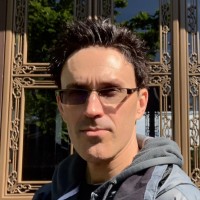 Jason Vaughn, Media Coordinator for The Tennessee Conservative
Jason previously worked for a legacy publishing company based in Crossville, TN in a variety of roles through his career. Most recently, he served as Deputy Directory for their flagship publication. Prior, he was a freelance journalist writing articles that appeared in the Herald Citizen, the Crossville Chronicle and The Oracle among others. He graduated from Tennessee Technological University with a Bachelor's in English-Journalism, with minors in Broadcast Journalism and History. Contact Jason at news@TennesseeConservativeNews.com