Mt. Juliet Utility District Gives Employees Choice, Mandate Compliance Or Termination
Photo Credit: Public Domain
The Tennessee Conservative [By Jason Vaughn] –
The West Wilson Utility District in Mt. Juliet, Tennessee has issued an ultimatum to employees stating that if they do not all obtain and show proof they have received the COVID-19 vaccine by today, October 29th, they will be shown the door.
The notification went out to employees in the form of an October 22nd letter that they were required to sign, leaving them only seven days to choose whether to comply or face termination of employment.
The letter states that if employees choose to comply, they only have until the deadline "specified by the Federal Government" to provide proof of vaccination.
The letter goes on to state that, "If you choose not to comply, West Wilson Utility District will consider your non-compliance as a voluntary resignation notice effective on the date specified in the mandate."
*** Click Here to Support Conservative Journalism in Tennessee. We can't bring chase stories like this without your support!***
The Utility District warns that those employees who chose not to receive the COVID-19 vaccine and are "voluntarily resigning from their position" may not have a job with the company should they change their mind at a later date.
"West Wilson Utility District will be actively searching for your replacement. If your position is filled, but then you choose to change your intention and obtain proof of vaccination, your position may or may not be available to you," the letter states.
However, the Utility District does state they will "make every effort available" to find new positions for employees who provide COVID vaccination proof at a later date, but they do not guarantee equal or greater pay, title or job duties.
With proper documentation, they do also allow religious and medical exemptions to the mandate but do not make any allowances for individual choice.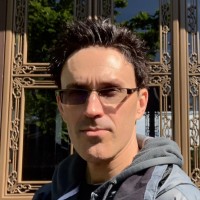 About the Author: Jason Vaughn, Media Coordinator for The Tennessee Conservative  ~ Jason previously worked for a legacy publishing company based in Crossville, TN in a variety of roles through his career.  Most recently, he served as Deputy Directory for their flagship publication. Prior, he was a freelance journalist writing articles that appeared in the Herald Citizen, the Crossville Chronicle and The Oracle among others.  He graduated from Tennessee Technological University with a Bachelor's in English-Journalism, with minors in Broadcast Journalism and History.  Contact Jason at news@TennesseeConservativeNews.com