New Legislation Aims To Increase Transparency Of Foreign Influences On Colleges In Tennessee
Governor Bill Lee Introduced The "Transparency In Foreign Investment Act" On Tuesday.  The Legislation Would Increase The Level Of Transparency Required For Foreign Investments In College And University Campuses Across The State. 

Photo: Tennessee Governor Bill Lee
Photo Credit: Gov Bill Lee / Facebook
Published March 17, 2021
The Tennessee Conservative Staff –
Governor Bill Lee introduced the "Transparency in Foreign Investment Act" on Tuesday. This legislation is a major priority in Lee's 2021 legislative plan.
The legislation would increase the level of transparency required for foreign investments in college and university campuses across the state.
Public higher education institutions would be required to release information about gifts and contracts from foreign sources.
In addition, they would be required to refuse gifts and contracts that pose a "credible national security threat", according to a statement from the Governor's Office. No details have been released at this time to define just what would be considered a qualifying security threat.
Public colleges and universities would also be required to submit a disclosure report. This report would be reviewed by the Tennessee Comptroller of the Treasury.
Another major component of the bill would also restrict colleges and universities in Tennessee from creating controversial Confucius Institute programs.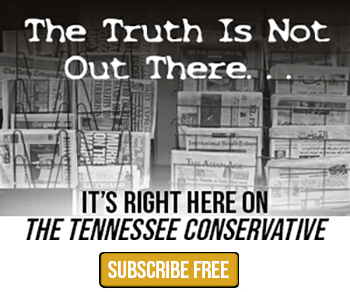 Confucius Institutes, started first in 2004, are founded as a collaboration between colleges in China and other countries. These programs are partially funded by groups affiliated with the Chinese government and aim to expose participants to the Chinese language and culture.
According to the National Association of Scholars, there are 51 Confucius Institutes in the United States as of March 2021. Six of those locations will be closing in 2021. Of those 51 programs, most are located at American colleges and universities. NAS notes that six are located in K-12 public school districts.
Confucius Institutes have drawn skepticism from authorities in higher education because of the level of control exercised by the program sponsors with many believing that the controversial program opened doorways for the Chinese government to push its own agenda in the United States.
As early as 2018, FBI Director Christopher Wray testified before the Senate Intelligence Committee on the potential dangers of Confucius Institutes. He stated that the FBI had concerns about the programs and had begun some investigation into their practices.
"The Confucius Institutes are something that we view as part of a sort of soft power strategy that the Chinese government has," Wray said.
Governor Lee plans to limit that power in Tennessee.
"Colleges and universities are a place for the robust debate of ideas – not a place for foreign governments to operate in the shadows," said Governor Lee. "After the federal government rolled back critical reporting requirements around Confucius Institutes, my administration is taking action to provide Tennessee taxpayers greater transparency in all foreign investments on our campuses."
The University of Tennessee disbanded its Confucius Institute program in 2019 before creating its own Asia Platform for Engagement.
The University of Memphis and Middle Tennessee State University also closed their Confucius Institutes in 2020.
At the time of their closing, U.S. Senator Marsha Blackburn stated that individuals should be "alarmed that the Chinese government has infiltrated their institutions."
She continued, "The Chinese government will no longer be allowed to influence American education the way Confucius Institutes have for the past 16 years. Confucius Institutes as they currently operate limit academic freedom, and we will not bow to oppressive Chinese propaganda systems."