Red States Rejecting Federal Unemployment Benefits, Citing Mass Job Openings
Photo: Georgia Governor Brian Kemp Speaking To Group of Supporters
Photo Credit: Gov. Brian Kemp / Facebook
Published May 14, 2021
The Center Square [By Casey Harper] –
A series of red states around the country are turning away federal supplemental funding for unemployment benefits, saying it is hurting their state economies and encouraging potential workers to stay home rather than return to the workforce.

Georgia's Republican Gov. Brian Kemp announced Thursday the state would no longer accept the $300 weekly federal unemployment payments, the latest state to reject the federal help and blame the additional benefits as a driving factor that is keeping Americans from going back to work.
"What I'm seeing on the ground here is that every small business owner and the workers that are currently working, they need more people," Kemp said when announcing the decision on Fox News. "It is hurting our productivity, not only in Georgia, but across the country. We've got to get more people into the workforce."
More governors withdrew from the federal funding after economic data released last week showed a spike in unemployment. The Bureau of Labor Statistics released data showing unemployment spiked to 6.1% last month. The economy created 266,000 nonfarm jobs in April, far fewer than the 1 million jobs economists predicted.
Critics say the ongoing stimulus payments and beefed up unemployment benefits are to blame, incentivizing Americans not to look for work.
"What was intended to be a short-term financial assistance for the vulnerable and displaced during the height of the pandemic has turned into a dangerous federal entitlement, incentivizing and paying workers to stay at home rather than encouraging them to return to the workplace," South Carolina Republican Gov. Henry McMaster wrote in a letter to the state's Department of Employment and Workforce.
While Georgia is the latest state to turn away the federal funds, many experts expect it won't be the last.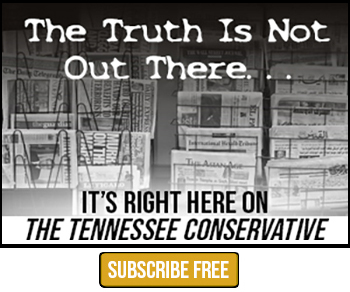 Tennessee Gov. Bill Lee did the same Tuesday, announcing the plan would be done in Tennessee before Independence Day.
"We will no longer participate in federal pandemic unemployment programs because Tennesseans have access to more than 250,000 jobs in our state," Lee said. "Families, businesses and our economy thrive when we focus on meaningful employment and move on from short-term, federal fixes."
The White House has pushed back against the claim the federal unemployment benefits are to blame for increased unemployment.
"We're not seeing this as the root cause, driver of people not seeking work," White House Press Secretary Jen Psaki told reporters. "Of course, we're going to see anecdotal examples. We certainly recognize that."
But some critics disagree, saying the program has disincentivized many Americans from going back to work.
"A lot of evidence suggests the high supplemental unemployment benefits are discouraging work," said Ryan Bourne, an economic expert at the Cato Institute. "The teenage employment rate – those least likely to be eligible for benefits – has fully recovered, while the employment recovery among the adult population has been slower than expected. Around 40 percent of Americans are better off out of work than in work given the $300 benefit supplement added to the normal benefits. It's not the only factor.
"Signs of labor shortages are all around, so it's unsurprising that many states are deciding to neuter this disincentive by ending the program and, in some cases, even introducing a rehiring bonus," he added.

About the Author:

Casey Harper, D.C. Bureau Reporter
Casey Harper is a Senior Reporter for the Washington, D.C. Bureau. He previously worked for The Daily Caller, The Hill, and Sinclair Broadcast Group. A graduate of Hillsdale College, Casey's work has also appeared in Fox News, Fox Business, and USA Today.