Tennessee's Participation In Federal Unemployment Programs Will End In July
Photo: Tennessee Governor Bill Lee
Photo Credit: Gov. Bill Lee / Instagram
Published May 12, 2021
By Jon Styf [The Center Square contributor] –
Tennessee Gov. Bill Lee announced Tuesday the state will stop participating in added federal unemployment benefits in an effort to encourage Tennesseans on unemployment to start working again. 

The move, which goes into effect July 3, follows similar orders in Alabama, South Carolina and Montana.
Lee's announcement means Tennesseans will stop getting the added $300 weekly pandemic relief benefit from the federal government. Tennessee's current maximum unemployment benefit is $275 a week.
"We will no longer participate in federal pandemic unemployment programs because Tennesseans have access to more than 250,000 jobs in our state," Lee said. "Families, businesses and our economy thrive when we focus on meaningful employment and move on from short-term, federal fixes."
The decision to end participation in federal unemployment programs came less than a week after the Tennessee Legislature voted to increase the weekly maximum unemployment benefit to $325 and reduce the number of weeks residents are eligible for unemployment to 12, starting in December 2023.
That bill, House Bill 1039, still needs Lee's approval to be enacted.
"This is dumb. Really dumb. And cruel to boot," Sen. Jeff Yarbro, D-Nashville, tweeted. "This decision literally pulls money out of Tennessee's economy. It'll slow down our recovery rather than speed it up. Virtually no economic data supports the notion that punishing the unemployed will boost job numbers."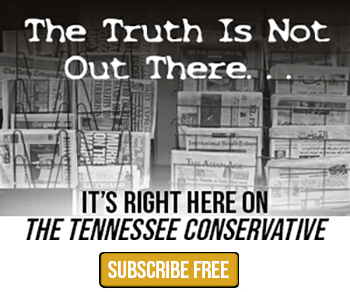 Business owners and business groups across the state have voiced concern over filling job vacancies as more hospitality businesses fully reopen.
"We applaud Gov. Lee for taking this important and necessary step," said Justin Owen, CEO of the free-market think tank Beacon Center of Tennessee. "We have heard from so many businesses across the state that they are struggling to fill jobs. It's the number one concern small business owners have expressed to us.
"Extended unemployment benefits may sound good in theory, but they actually create perverse incentives for Tennesseans reentering the job market and make it harder for small businesses to return to full operation," Owen said. "Like his previous decision to balance lives and livelihoods by lifting business restrictions earlier than most states, this will help spur our post-pandemic economic recovery."
As happened during discussion of last week's unemployment bill, the number of job vacancies available on Tennessee's employment website was cited in the decision to move away from allowing federal pandemic unemployment supplements.
A recent National Federation of Independent Business report showed 44% of small business owners nationwide reported not being able to fill job openings in April. That figure is 22 percentage points higher than the historical average and 2 percentage points higher than March.
Democratic leadership in the General Assembly blasted Lee on Tuesday for his decision.
"It's difficult to describe this decision as anything other than 'heartless,' " House Democratic Caucus Chair Vincent Dixie said. "First, we cut the number of weeks that Tennesseans can collect unemployment, and then we literally take money out of their pockets from a system they paid into. It's a targeted, heartless assault on people who are simply trying to feed their families at the worst possible time."
A coalition of Tennessee business organizations, from the NFIB to several chambers of commerce across the state and builders' associations, were more positive about the move.
"We thank Governor Lee for his prompt action to address an unprecedented labor shortage. Tennessee is open for business, but 'Help Wanted' signs are posted across our state," the group said in a statement. "Our members continue to report few available workers and repeated skipped interviews for open jobs. The labor shortage is at an all-time high in Tennessee and nationally, according to an NFIB survey."