Senate Republicans Fight To Stop Teacher's Union From Targeting CRT Opponents
Image Credit: From Senator Marsha Blackburn's Critical Race Theory Resource Page
Published July 21, 2021
The Tennessee Conservative [By Jason Vaughn] –
U.S. Senator Marsha Blackburn along with Senators Tommy Tuberville (R- Ala.) and Marco Rubio (R-Fla.) sent a letter to the National Education Association (NEA) after it was reported that the union voted to target and research opponents of Critical Race Theory.

The Senators state that the recent violent trend of targeting Americans that oppose Marxist ideology is extremely concerning.
Just days ago, an official with the Fairfax County, Virginia NAACP said those that oppose CRT should die. 
According to a report on The Daily Caller, before a July 15th meeting of the Fairfax County School Board, Michelle Leete, the Fairfax County Council PTA Vice President of Communications and Training and the First Vice President of the Fairfax County NAACP, ranted "Let them die;" directed toward those individuals who oppose Critical Race Theory.
*** Click Here to Support Conservative Journalism in Tennessee. We can't cover topics like this without your support!***
The Nation's Largest Labor Union Voted to Collect and Publicize Information on Opponents of CRT.
"We are deeply concerned that the NEA, the nation's largest labor union representing over 3 million school faculty, is proposing to "fight back against anti-Critical Race Theory (CRT) rhetoric" by collecting and publicizing information about opponents of CRT," the Senators state.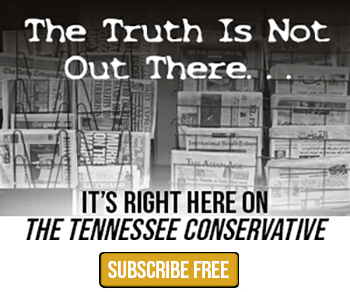 The NEA Must Disclose What Information the Union Is Collecting and Whether they Are Surveilling Children.
"Accordingly, may we know what information the NEA is collecting on critics of CRT? Are you conducting research on American children? For what purpose will this research be used?"
Is the NEA Destroying Evidence Concerning Surveillance on Children?
"Why were mentions of New Business Item 2 and New Business Item 39 removed from the NEA.org website?"
Read the full letter the Senators sent to the NEA HERE.

About the Author: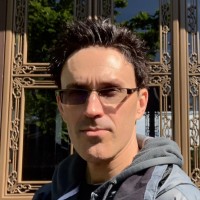 Jason Vaughn, Media Coordinator for The Tennessee Conservative
Jason previously worked for a legacy publishing company based in Crossville, TN in a variety of roles through his career. Most recently, he served as Deputy Directory for their flagship publication. Prior, he was a freelance journalist writing articles that appeared in the Herald Citizen, the Crossville Chronicle and The Oracle among others. He graduated from Tennessee Technological University with a Bachelor's in English-Journalism, with minors in Broadcast Journalism and History. Contact Jason at news@TennesseeConservativeNews.com