Shelby County Schools Implement Mask Mandate For 2021-22 School Year
Photo Credit: Memphis School Bus – Thomas R Machnitzki / CC & Mask Required sign / CC
Published July 23, 2021
The Tennessee Conservative [By Jason Vaughn] –
Following the suggestion by the Pfizer-backed American Academy of Pediatrics that children should be wearing masks in school, Shelby County Schools have issued a Mask Mandate for all staff and students for the 2021-22 school year.

As reported by WMC Action News 5, Shelby County Schools, the largest school district in the state, revealed its back-to-school plan on Tuesday night which included universal mask-wearing while on SCS campuses.
Shelby County Schools Superintendent Dr. Joris Ray said, "All students grades pre-k through 12, if you come to our buildings, anyone entering into the buildings must wear a mask."
SCS has made the decision to side with the American Academy of Pediatrics (AAP) that released a strong recommendation on Monday stating that schools should require masking for anyone over the age of two.
*** Click Here to Support Conservative Journalism in Tennessee. We can't cover topics like this without your support!***
The mask mandate will apply to everyone who enters SCS facilities, regardless of vaccination status.
"We're not going to card people at the door and ask them whether or not they're vaccinated or unvaccinated," said SCS Chief of Communications Jerica Phillips.
On Monday, WMC Action News 5 reported that Frayser Community Schools plans to mandate universal mask-wearing as well.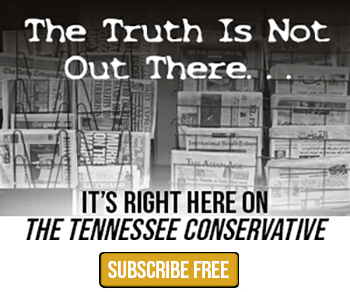 However, no school district in the state has been given the authority by the Tennessee General Assembly to require masks which makes Shelby County School's mandate unlawful.
Tennessee Stands, a non-profit social advocacy organization, is calling on parents and citizens of Tennessee to contact Governor Bill Lee's office to demand action.
They warn, however, that the Governor's office will likely offer the following objections:
These are not decisions made by the Governor's office. These are local decisions made by local school boards.
The schools are working hard to follow guidelines set forth by health experts.
This is a matter for the General Assembly, not the Governor's office.
The Governor supports personal choice and is not in favor of mandates.
Mask mandates will go away once our children have the opportunity to be vaccinated.
The legislature is not in session and nothing can be done before school starts.
Contact your local school board.
Tennessee Stands offers answers to push back against the possible objections:
School boards draw their authority directly from the General Assembly. They are a state entity…not a local county or municipal authority.
Their authority is strictly defined by the General Assembly. They do not get to make their own rules.
The Governor has the constitutional power to call the General Assembly into session RIGHT NOW and have the legislature address this matter immediately.
The Governor can act immediately by executive order (pending legislative action) to restrict these actions of the school board.
Per Tennessee Code T.C.A. §49-1-201, the Commissioner of Education, Penny Schwinn is responsible for the implementation of law or policies established by the general assembly or the state board of education. She also has the duty to see that the school laws and the regulations of the state board of education are faithfully executed.
As these mandates are unlawful and no authority has been given to local school boards or superintendents to make these policies, Schwinn has the statutory authority to put a stop to the mandates. Schwinn works directly for Governor Lee.
Governor Lee's Office: (615) 741-2001
Click HERE to email Governor Lee.
WMC Action News 5 also listed some Mid-South School Districts that are following CDC guidance instead of that proposed by the AAP.
DeSoto County Schools: Masks optional
Collierville Schools: Plans still being drafted
Germantown Municipal Schools: Plans still being drafted
Millington Schools: Masks optional
Arlington Community Schools: Masks optional
Lakeland School System: Masks optional
Arkansas Schools: Law prohibits mandating masks

About the Author: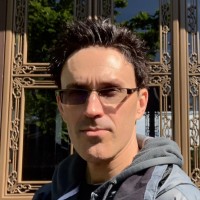 Jason Vaughn, Media Coordinator for The Tennessee Conservative
Jason previously worked for a legacy publishing company based in Crossville, TN in a variety of roles through his career. Most recently, he served as Deputy Directory for their flagship publication. Prior, he was a freelance journalist writing articles that appeared in the Herald Citizen, the Crossville Chronicle and The Oracle among others. He graduated from Tennessee Technological University with a Bachelor's in English-Journalism, with minors in Broadcast Journalism and History. Contact Jason at news@TennesseeConservativeNews.com