"Shoot Up Your School" TikTok Challenge Leads To Arrest Of Student And A Parent In Two Counties
Image Credit: TikTok/Facebook
The Tennessee Conservative [By Paula Gomes] –
A supposed "National Shoot Up Your School" TikTok "challenge" had school districts on high alert in Tennessee on Friday. Some schools around the country closed for the day out of an abundance of caution and some parents kept their children home.
The Wilson County Sheriff posted on Facebook on Thursday with a warning for students or others considering violence. "Anyone who attempts to disrupt the safety and normal daily activities of our students, faculty, and staff by initiating and/or circulating a false threat will be prosecuted." Many parents who commented on the post said they would not be sending their children to school on Friday.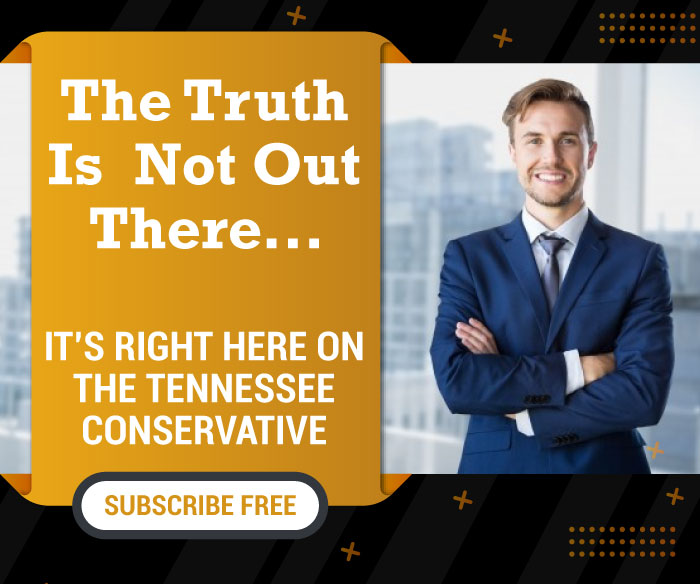 In a now deleted post, Maury County Sheriff's Office said on Wednesday that a private school had received a threat.
*** Click Here to Support Conservative Journalism in Tennessee. We can't cover stories like this without your support!***
An individual claiming to be a student at the school threatened "mass harm." Deputies and SRO units responded to the threat. Through a coordinated effort, it was discovered that the individual responsible attended a Maury county public school. The student claimed it was a "prank" and was charged for making a threatening call that disrupted two schools within the Maury county school system.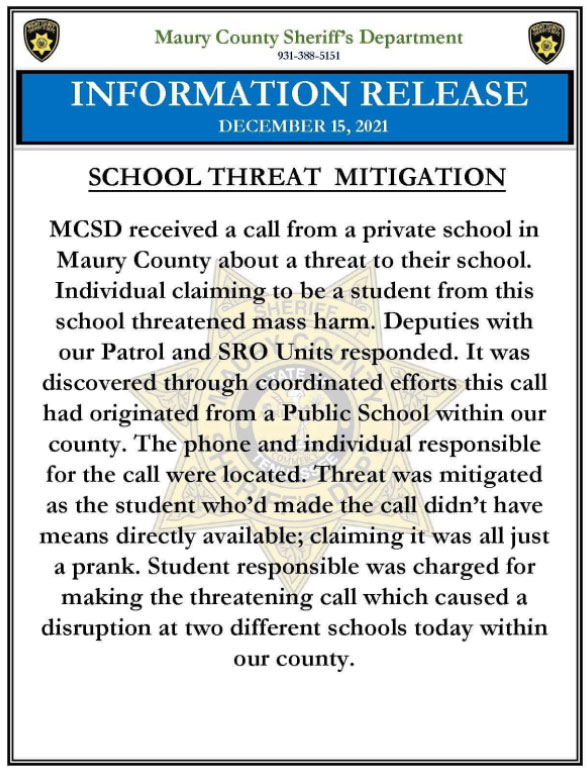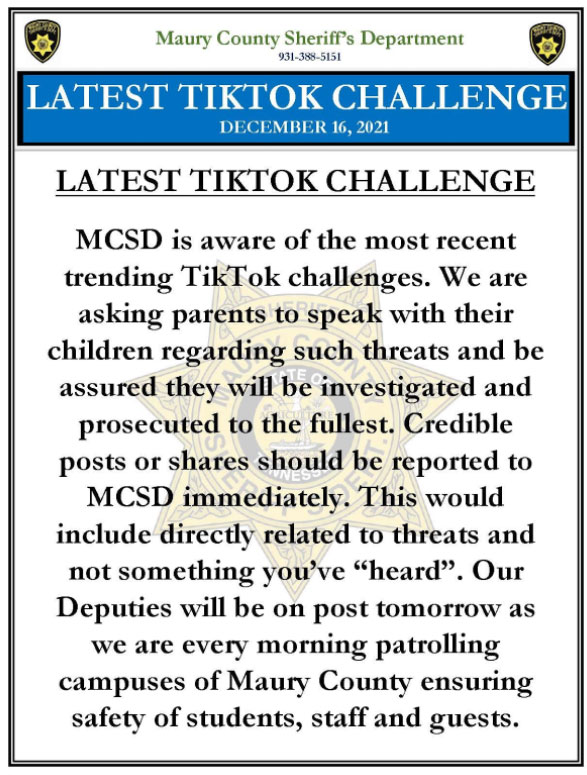 One Hendersonville, TN woman took the potential threat seriously and decided to take matters into her own hands on Friday morning, showing up at Lakeside Park Elementary School wearing a ballistic vest and carrying a handgun.
A letter sent out to parents Friday afternoon read:
Dear Lakeside Park parents,
We wanted to give you some information about something that occurred at our school today.
A parent arrived today to attend her child's class Christmas party. School staff noticed that the parent, who was wearing a jacket, appeared to be wearing a bullet proof vest underneath her clothing.
School administration quickly contacted the Sumner County Sheriff's Office, who requested assistance from the Hendersonville Police, and discreetly removed the parent from her child's classroom. During questioning, police discovered the parent also had a handgun concealed on her person.
The parent cooperated with Hendersonville Police and left in police custody. She is being charged with two felonies, including possession of a weapon on school campus.
According to both state and federal law, possession of a firearm while on a school campus is a felony.
Social media company TikTok, a very popular platform with children and teens, said Friday that it was unable to find any proof of actual threats on it's platform, but found some alarmist warnings that were removed for violating TikTok's misinformation policy.
Nevertheless, these warnings reached as far as Washington, D.C. and to the White House with press secretary Jen Psaki writing on Twitter that they were "closely monitoring threats of violence in schools circulating on social media" and the U.S. Department of Homeland Security encouraging communities to "remain alert."
The White House used the possible threat as an excuse to bring up gun control with Psaki tweeting, "Today is another reminder of how many kids and parents live in fear of school shootings or violence." She went on to claim, "This Administration has made historic progress on executive actions to reduce gun violence."

About the Author: Paula Gomes is a Tennessee resident and reporter for The Tennessee Conservative. You can reach Paula at paula@tennesseeconservativenews.com.