Tennesseans Seek Alternatives To Traditional Retail
Image Credit: Azure Standard
The Tennessee Conservative [By Paula Gomes] –
With shortages a reality in almost every grocery store and supply chain issues affecting businesses of all kinds, Tennesseans are looking for alternatives.
Carrie Shehane, organizer of a Middle Tennessee drop for the last 10 years saw a 259% increase in orders last month. Out of the total number of orders, she said, "40% of orders… were from new members."
According to their website, Azure Standard is "an independent, family owned and managed farm based out of Dufur, Oregon, and is one of America's largest independent distributors of natural, organic and non-GMO foods as well as home, health, outdoor and garden related products." 
In a press release from October, the 34 year old business, with over 40 drop locations in Tennessee, and a leader in healthy food distribution, released a Q & A statement updating customers and vendors on the company's growth and ongoing adjustments due to national supply chain issues.
CEO and founder David Stelzer said, "Azure is growing at an unprecedented rate, even in light of the supply challenges across the country. We're working hard to be worthy of the trust of our community and realize people want a reliable source for healthful food and earth-friendly products. We hope to be a calming presence in the marketplace right now and want our community to know we are doing our best to meet the challenges that come with rapid growth as well as the ongoing supply chain issues faced across the country."
While Azure has not been able to avoid disruptions such as labor shortages, product shortages and price increases, they expect them to be temporary and are finding ways to minimize how it affects their customers.
One of the ways they are doing this is to get creative with packaging. "Customers may see strange packaging here and there, like milk jugs instead of gallon bottles… Depending on the product, labels may be different as label stock is hard to find right now… For some items, a customer may receive plastic packaging instead of paper."
*** Click Here to Support Conservative Journalism in Tennessee. We can't cover stories like this without your support!***
Sporadic outages of products are still to be expected. Stelzer said, "For example, our chocolate that comes from Peru is affected, taking 4 weeks longer than usual due to port delays." But customers are able to monitor lapses via specific product pages on the Azure Standard website.
Stelzer promised, "We will continue, as we have for months now, to take needed steps and creative solutions which will help our customers avoid or at least minimally experience the supply chain problems everyone's having."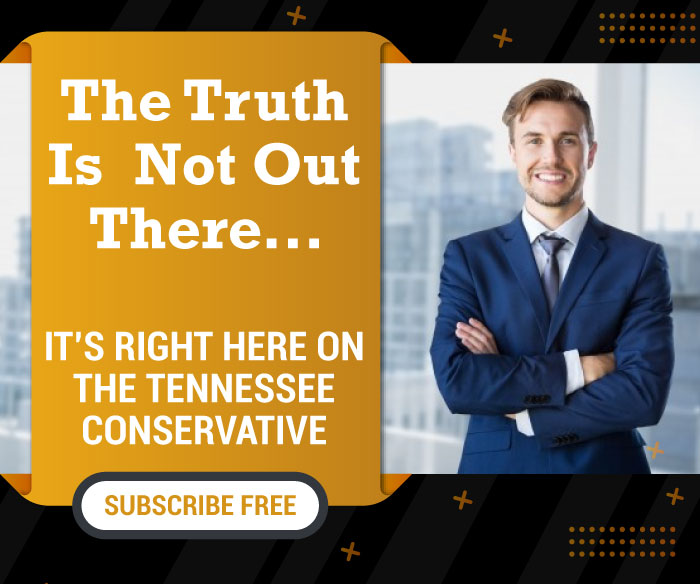 Shehane, at the Lebanon location, said that last month's drop was the largest she's seen since she started it 10 years ago with 4 friends. They now have 250 members.
"We saw a dramatic increase in order for grains – wheat, corn, oats and spelt," Shehane said, "I grind my own grain into flour and so do many of the people on our drop, and Azure is the place to get the best quality grains for this."
When asked what advantage Azure has over traditional retailers, Shehane said, "I think where the owners are passionate about their business and their commitment to offer quality food, fair prices, and great service is what sets them apart from other retailers. It saves money to buy in bulk. It is easier to order online and pick up once a month than spend all that time shopping in a store."
There is also a community atmosphere that is absent from big box retailers and grocery chains. Shehane said, "We have a great drop team in Lebanon and we all pitch in and help each other. It is a good way to help network with others who are on a natural living lifestyle path."
About the Author: Paula Gomes is a Tennessee resident and contributor to The Tennessee Conservative. You can reach Paula at paula@tennesseeconservativenews.com.