Tennessee Department of Education Grant Program Aims To Expand Charter Schools With COVID-19 Funds
Tennessee's Charter Schools Can Apply For A Share Of $5 Million In Grant Funds Offered Through The Tennessee Department Of Education For Support And Expansion. The Grants Are Available To Sponsors Seeking To Start A New Charter School, Existing Charter School Operators, Charter Management Organizations And Education-related Nonprofits Seeking To Start A New Charter School.

Photo: Tennessee Education Commissioner Penny Schwinn announces projected COVID-19-related learning loss Wednesday, Sept. 23, 2020, at the state Capitol.
Photo Credit: Vivian Jones / The Center Square
Published March 2, 2021
By Vivian Jones [via The Center Square] –
Tennessee's charter schools can apply for a share of $5 million in grant funds offered through the Tennessee Department of Education for support and expansion.
The grants, dubbed the Charter School Support and Expansion grant, are funded by federal COVID-19 relief. The aim of the grant program is to expand the number of charter school seats available to students in Tennessee.
"The Tennessee Department of Education is grateful to Gov. Bill Lee for making education funding for all schools a top priority throughout the COVID-19 pandemic," Education Commissioner Penny Schwinn said.
Tennessee received $63.6 million in Governor's Emergency Education Relief funds in the first round of pandemic relief passed last spring. Lee allocated $10 million of the governor's discretionary funds for charter schools.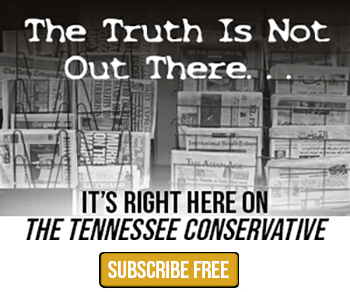 "Tennessee's charter sector provides many families across the state with the opportunity to make the best choice for their child's education – an opportunity they would not otherwise have," Lee said in a statement.
The Department of Education has announced that every charter school would receive a per-pupil grant based on 2020 enrollment, totaling $2.5 million. An additional $2.5 million was distributed to charter schools based on academic growth.
Support and Expansion grants are available to sponsors seeking to start a new charter school, existing charter school operators, charter management organizations and education-related nonprofits seeking to start a new charter school.
Grants will be awarded competitively and will range from $500,000 to $1 million. Applicants will score higher if they are in areas without existing charter schools, have existing partnerships with local businesses or propose innovative models for new schools.
The deadline to apply for a grant is March 22, and awardees are expected to apply to start a charter school in December.
"The Charter School Support and Expansion Grant will provide additional investment to generate more high-quality seats in charter schools across the state and help more families access a high-quality education for their children," Schwinn said.