Tennessee Firearms Association Joins Amicus In SCOTUS 2nd Amendment Rights Case
Photo Credit: aliengearholsters.com / CC
Published July 22, 2021
By John Harris [Tennessee Firearms Association] –
On July 20, 2021, the Tennessee Firearms Association joined as an amicus party, or "friend of the court" with the Second Amendment Foundation in the case of New York State Rifle and Pistol Association, Inc., et al., v. Kevin P. Bruen, et al., Supreme Court Docket 20-843. (A copy of the filing is available here). 

Although the Supreme Court limited the issue on appeal, the case remains a challenge to New York State's restrictive concealed carry permitting scheme. The issues in the case could have significance to potential future challenges to Tennessee's permitting and permitless carry laws.
Other parties supporting the SAF's lead position in this amicus brief include the New Jersey Second Amendment Society, Buckeye Firearms Foundation, Connecticut Citizens Defense League, Illinois State Rifle Association, Florida Carry, Inc., Grass Roots North Carolina, Louisiana Shooting Association, Maryland Shall Issue, Minnesota Gun Owners Caucus, Sportsmen's Association for Firearms Education, and Virginia Citizens Defense League. 
*** Click Here to Support Conservative Journalism in Tennessee. We can't bring you articles about 2nd Amendment Rights without your support!***
Alan M. Gottlief, who is the founder of SAF and its Executive Vice-President stated that "this case has been a long time coming and it would not be an overstatement that SAF has an intense interest because of our many members in New York and elsewhere that so-called 'proper cause' requirements are routinely used to deny law-abiding citizens the ability to carrying firearms for personal protection outside their homes … such laws are arbitrary in nature and they place an absurd level of authority in the hands of local officials and their subordinates to deny citizens their constitutional right to bear arms."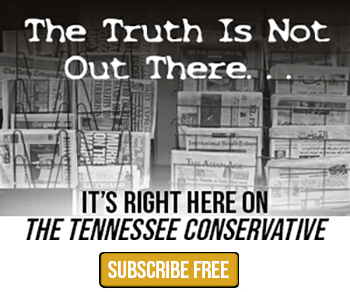 Similar issues exist in Tennessee and other states when the state government places infringements on the rights of individuals who can legally possess a firearm to carry those firearms for lawful purposes, including self-defense.
The Second Amendment prohibits any infringement of the right of individuals to keep and bear arms. It does not say that the prohibition on government infringement only applies to those 21 and up, that it only applies to handguns, that it only applies in some government owned locations but not others or other similar infringements. 
The Tennessee Firearms Association believes that it is important for TFA and TFA members to dedicate the time and resources to supporting litigation like this for many reasons.
One of the reasons is that successful litigation on the scope of the 2nd Amendment can be used effectively to show Tennessee legislators that many of the laws that they have enacted and that they refuse to repeal are unconstitutional and that it is their duty under their sworn oath to restore our rights by repealing and removing these infringements. 

About the Author:
John Harris is the Executive Director of The Tennessee Firearms Association. You can contact TFA here. You can join TFA here.