Tennessee Health Commissioner Is 'Fairly Certain' Covid Will Get Worse
Photo: Tennessee Health Commissioner Lisa Piercey urging Senior Citizens to get the Coronavirus vaccine.
Photo Credit: TNDeptofHealth
Published March 31, 2021
The Tennessee Conservative Staff –
Tennessee's Health Commissioner, Lisa Piercey, has said there are signs that the Covid-19 pandemic could begin to get worse soon. Piercey said Tennessee specifically could see things worsening, given it is one of the most infectious states at the moment.

"I'm fairly certain it's going to get worse," Piercey said to the House Health Committee.
She went on to say, "What I don't know is how high the next surge will be."
Doctors across the state agree that Covid could worsen in Tennessee, and urge residents to take precautions against infection.
Two Tennessee doctors, as well as President Joe Biden, the CDC, and several federal leaders have issued warnings about what could happen if there was another surge.
Dr. David Aronoff, the director of Divisions of Infectious Disease, said, "Very recently, disease activity is starting to increase in the terms of the number of new cases that we're diagnosing across the United States as well as our home state in Tennessee."
The health department has reported that around 21% of Tennessee residents have already started the vaccination process. However, there are still areas seeing a rise in infections.
"Unfortunately, our hospital specifically we've seen a doubling in our inpatient volume over the past two weeks or so," ER Medical Director at TriStar Skyline Medical Center, Dr. Marshall Hall, said.
Vaccinations have helped to slow the spread of the disease, but doctors have expressed worry about people following the precautions set in place.
Dr. Hall said, "We aren't through the pandemic yet. Especially for those patients who are not vaccinated. You don't yet fully have protection against COVID. And COVID is still out in the community, it's still fairly widespread. And we can't let our guard down yet."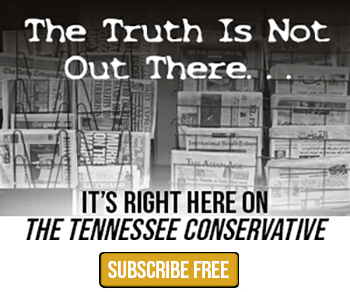 Over the past week, infections across the country have increased around 10%, which has led Biden and his administration to push for more vaccination efforts.
Biden said, "The war against COVID-19 is far from won. With cases rising again, new variants are spreading."
Director of the CDC, Dr. Rochelle Walensky, has said that continuing to follow Covid safety guidelines could help slow the spread while Americans continue to get vaccinated.
Biden and his administration have been extending vaccine eligibility so that more Americans are able to receive it.
The president said that by April 19 "90% of adults, people 18 and over, will be eligible to get vaccinated."
Doctors have warned Tennesseans about a possible rise in hospitalizations and deaths over the next few weeks. They have urged people to continue following the guidelines put in place by the CDC while more Americans become eligible for the vaccine.
Piercey herself has been warning Tennessee residents about what could be a dramatic rise in Covid cases and deaths.
She said, "Yes I'm concerned, statistically I don't think it will be as bad as it has been just because of the numbers that we know are already immune."
The Biden administration has high hopes that as more Americans become eligible and receive the vaccine, Covid cases will begin a decline.