Tennessee Looks To Protect Its Interests In Medicaid Block Grant Lawsuit
Photo Credit: Alpha Stock Images / Creative Commons 3 – CC BY-SA 3.0
Published May 24, 2021
By Jon Styf [The Center Square contributor] –
Tennessee Attorney General Herbert Slatery has filed a motion to intervene in a federal lawsuit challenging the state's TennCare III Medicaid block grant waiver.
Under the block grant, Tennessee would receive federal money for the state Medicaid program all at once instead of periodically. Tennessee is the first state to receive a Medicaid block grant.

The block grant was approved in the final weeks of the Trump administration and then authorized by the Tennessee Legislature before it was signed into law by Gov. Bill Lee in January.
The federal lawsuit – filed by the National Health Law Program, the Tennessee Justice Center and King & Spalding LLP on behalf of 13 Medicaid recipients – claims the block grant approved on Jan. 6 for Tennessee was unlawful because it restricted access to prescription drugs, eliminates the three months' retroactive coverage and it requires beneficiaries to enroll in managed-care plans, which the state has required since 1994.
The group filed a complaint in U.S. District Court, naming the U.S. Department of Health and Human Services, The Centers for Medicaid and Medicare Services and several individuals as defendants. Slatery and the state of Tennessee requested Thursday to intervene in the lawsuit to protect their interests.
Tennessee is seeking to deny the claims of those who filed the lawsuit and have the original plaintiffs pay the state's lawyer costs and fees.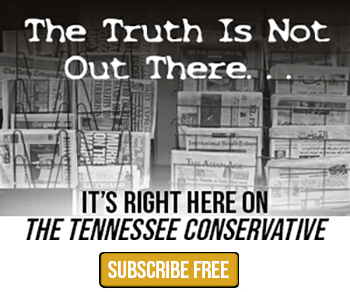 "The corporate plaintiffs behind this lawsuit, who consistently sue the State, are trying to stop a significant and beneficial policy reform for our state with a federal lawsuit filed in D.C.," Slatery said in a statement. "Our office is intervening to make sure Tennessee's unique healthcare infrastructure is appropriately defended."
Slatery's motion said rejecting the block grant would prevent the state's ability "to innovatively deliver healthcare coverage to its eligible citizens." He said the current Medicaid system is outdated, and the block grant allows Tennessee to improve the system "by incentivizing value, quality and efficiency without compromising services or care to TennCare members."
*** Click Here to Support Conservative Journalism in Tennessee. We can't bring you News Stories such as this without your support!***
The motion also says "TennCare III will not affect the 'benefits and coverage' available to Medicaid-eligible Tennesseans – as these 'cannot be reduced.' "
The response from the plaintiffs in the lawsuit is due by June 28.
The block grant would allow Tennessee to capture 55% of any savings if it spends less than the federal allotment for the program, and, in turn, spend that money on future health care savings initiatives.
Those savings previously could be saved only to use against future overages of the federal Medicaid funding cap. The federal government covers about 65% of Medicaid costs for Tennessee recipients, according to the Sycamore Institute of Tennessee.