Tennessee Parents & Taxpayers Deserve Answers: Rhonda Thurman
Photo: Hamilton County School Board member Rhonda Thurman
Image Credit: Hamilton County Schools
Published April 13, 2021
Recently, principals in Hamilton county schools were informed they must prepare to take an influx of migrant children into classrooms from Joe Biden's border crisis. As of yet, few officials have offered comment on the impact for Tennessee children, parents or taxpayers.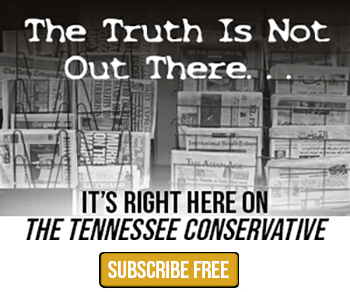 Hamilton County School Board member Rhonda Thurman issued this statement:
During last night's Board meeting, I asked questions and was told I needed to be more "sensitive".
More sensitive? I do not go to Board meetings to be "sensitive". I go to be real and ask questions about issues that will affect the taxpayers and students of Hamilton County.
I asked why Tennessee could not refuse housing migrant children as they have done in other states. I also asked if the Mayors were not aware – the Superintendent was not aware and the school board was not aware.
Who signed off on this? How many migrant children will be coming? What is the capacity of Temple's old dorms? Will students be attending HC Schools, many of which are already overcrowded?
Will they take the end of the year achievement tests if they do? How long will they be here? Will HCDE be responsible for transportation?
To me, these questions are just some of the questions we, as elected officials, should be asking. I do not see anything insensitive about them.
Last night we were told Dr. Drake was to meet with the director of the Baptiste Group. Hopefully, this afternoon we will have a more clear picture of the plans for these migrant children.
I, in no way, meant for my questions to be " biased, discriminatory or prejudiced." I was also told we have a "moral obligation to take care of children regardless of race or ethnicity".
I do not know what race had to do with any of my questions.
My moral obligation as a Board member is to make sure Hamilton County children are being educated in the most effective way possible with the money provided by taxpayers.
For that, I will not apologize.