Tennessee Provided More Than $30 Million In Veteran Benefits For 2020
Tennessee Provided More Than $30 Million In Benefits For Military Veterans In Fiscal Year 2020, According To A New Report By The Tennessee Comptroller's Office.

Photo Credit: Public Domain
Published March 5, 2021
The Center Square [By Jason Schaumburg] –
The report, which was released this week and compiled by the comptroller's Office of Research and Education Accountability (OREA), said state expenditures amounted to $30.3 million in recurring costs and at least $1.1 million in nonrecurring costs.
The OREA identified more than 40 benefits, services and protections for veterans and their families in Tennessee. The largest expenditure for the fiscal year, which ran from July 1, 2019, to June 30, 2020, was $20.9 million for disabled veterans' property tax relief.
Tennessee's property tax relief program for disabled veterans reimburses eligible disabled veteran homeowners and surviving veteran spouses for some or all of their local property taxes.
The average property tax reimbursement for veterans and surviving spouses combined was $1,080; 15,810 disabled veterans received $17.3 million in reimbursements, and 3,519 surviving spouses of veterans received $3.6 million.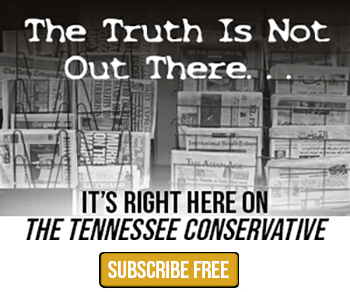 The program has grown 33% over three years. The program reimbursed $15.7 million in property taxes in fiscal year 2018 and $17.6 million in fiscal 2019.
"Over the last 10 years, the number of Tax Relief Program claims awarded to veterans and surviving spouses has increased steadily, from 8,062 in fiscal year 2010 to almost 27,000 in 2020, an average increase of about 13 percent annually," the report said. "Tax Relief Program staff attribute the upward trend in claims to increased military action, changes in the recognition of the negative effects of Agent Orange exposure by the U.S. Department of Veterans Affairs, and the legislature's 2007 change in defining disability status from combat-related to service-connected."
A similar state program for non-veteran elderly and disabled homeowners provided $17.9 million in property tax reimbursements in fiscal 2020.
About $6.2 million in state funding for the Tennessee Department of Veterans Services (TDVS) was the state's second-largest expenditure. The state funding represents 80% of the agency's budget.
Other benefits and services Tennessee offers veterans include state-run veterans homes, home-buying assistance, treatment courts, college scholarships, handgun permit fee discounts, hunting and fishing license fee discounts, discounted camping rates and a free day at state parks.
The U.S. Department of Veterans Affairs estimated in 2019 that 460,692 veterans lived in Tennessee.
The report was done at the request of the Tennessee Legislature.

About the Author:

Jason Schaumburg, The Center Square Regional Editor
Jason Schaumburg is an award-winning, veteran editor who has been a journalist for more than 20 years. He spent a decade as the top editor in three northern Illinois newsrooms for Shaw Media and Pioneer Press.