Tennessee Ranks 48th in Vaccination Rates
Photo Credit: CC
Published April 15, 2021
The Tennessee Conservative Staff –
As of April 14, Tennessee has ranked 48th in the country in vaccination rates for the adult population, according to information from the Centers for Disease Control. The state also ranked 47th when it came to doses administered per 100,000 residents. Tennessee rose to 45th in rates of vaccinated seniors.

An infectious disease expert at the Vanderbilt University School of Medicine, Dr. William Schaffner, said he is "concerned about those numbers for the obvious reasons."
"We would like to get to that point that we call 'herd immunity' — where it's much more difficult for the virus to spread amongst ourselves because such a high proportion of the adult population is vaccinated — and we are nowhere near that yet," Dr. Schaffner said.
While Tennessee has recorded 23.4 percent of adult residents being fully vaccinated, Alabama and Georgia both fall behind. Alabama reports 22.1 percent with Georgia reporting 21.4 percent.
Arkansas and Utah have rates just above Tennessee's. 38.8 percent of adults in Tennessee have gotten at least one dose of the vaccine. According to the CDC, 54.9 percent of seniors in Tennessee have been fully vaccinated, with Rhode Island leading the country at 78.4 percent.
"We started out kind of like a house afire, but we seem to have slipped," Schaffner said when talking about Tennessee's lagging vaccination rates.
"The eager beavers are still coming out, those first accepters. But particularly in our rural areas – and we a lot of people living in rural areas – there are people not coming forward for vaccination. We have ample appointment space, and those appointments are not being filled," He said.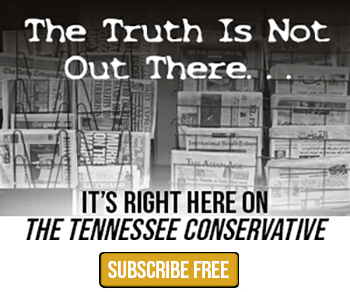 While Tennessee has received 4,671,560 vaccine doses, the CDC only reports 3,299,283 being administered.
Moore County was reported to have the lowest vaccination rates across the state. Mayor Bonnie Lewis said many residents have shown skepticism about the vaccine.
"The same argument or the same fear that you hear everywhere else, it's the same in Moore County. You know, was there enough research done? Is it going to alter my DNA? Whatever that discussion is. But then there's also some people they don't want two appointments for anything, so they are going to wait for the Johnson & Johnson and get their one shot and go," Lewis said.
Mayor Lewis said that while she chose to get vaccinated, she has not tried to convince her residents to do the same.
"I don't make it my job to change somebody's mind," Lewis said. "I think people are pretty learned. They will find the facts out for their own families."
Dr. Schaffner voiced concern about what these rates could lead to.
"Across the state of Tennessee if we can't get these numbers up, we will have patches of our population that are well vaccinated, they will be relatively spared," Schaffner said. "But in the under-vaccinated part, this virus will live on. It will keep being transmitted and take neighbors and friends and family members and put them in the hospital."