Tennessee Taxpayers Receive Better Return On Their Money Than Most States
Some States Offer Better Returns On Taxpayers' Investments Than Others.  Tennessee Is One Of Those States, Ranking As The 10th-best State In The Nation In Taxpayer Return On Investment.

Photo Credit: Ken Teegardin / CC
Published March 29, 2021
The Center Square [By J.D. Davidson] –
It likely comes as little surprise the majority of Americans believe government does not spend tax dollars wisely, but, according to a new report, some states offer better returns on taxpayers' investments than others.
Tennessee is one of those states, ranking as the 10th-best state in the nation in taxpayer return on investment, according to a WalletHub study on the Best & Worst Taxpayer Return on Investment in 2021.
"Tax Day can be a painful reminder of much we have to invest in federal, state and local governments, though many of us are unaware of exactly what they give us in return," John Kiernan, WalletHub managing editor, wrote in the report. "As a result, this creates a disconnect in the minds of taxpayers between the amount of money we should fork over on Tax Day (May 17 this year) – and how much we deserve in return."
The personal finance website used 30 metrics to compare the quality and efficiency of state government services across the areas of education, health, safety, economy, and infrastructure and pollution.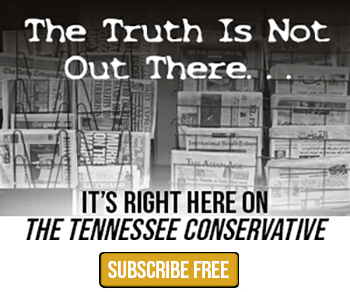 Overall, according to the group's annual taxpayer survey, 74% of Americans feel government hasn't handled tax dollars well during the ongoing COVID-19 pandemic.
While Tennessee ranked 10th overall and fourth in total taxes paid per capita, it fell toward the back of the pack when examining specific government services. Georgia ranked 41st in services, 45th in safety, 46th in health, 29th in education, 20th in infrastructure and pollution and 23rd in economy.
"Whether or not taxpayer dollars are viewed as 'wasted' depends on the person. While one taxpayer may view a new community pool as a great asset for families, another may view it as a waste," said Jason Jolley, professor of rural economic development at Ohio University. "Similar disagreements exist over funding of local arts, bike lanes, parks, etc. Ultimately, local governments need to engage their citizenry and make investments taxpayers will support and use. Vibrant communities with great schools and amenities are needed to attract and retain workers and their families."
Generally, taxpayers in Republican leaning states ranked higher than Democrat leaning states. New Hampshire, according to the report, gave taxpayers the best return on their money, followed by Florida, South Dakota and Virginia.

About the Author:

J.D. Davidson. The Center Square Regional Editor
An Ohio native, J.D. Davidson is a veteran journalist with more than 30 years of experience in newspapers in Ohio, Georgia, Alabama and Texas. He has served as a reporter, editor, managing editor and publisher.