Tennessee Titans To Keep 50% Of East Bank Sales Tax Revenue Under Proposed Bill Amendment
A Tennessee Senate Subcommittee Has Thrown Its Support Behind Allowing The Tennessee Titans To Keep The Sales Tax On Purchases In Nissan Stadium And To Retain 50% Of Sales Tax Revenue From A Proposed East Bank Development On Its 130-Acre Plot. 

Photo: Nissan Stadium, Nashville, Tennessee
Photo Credit: Gary Paakkonen / CC
Published March 25, 2021
By Jon Styf [The Center Square contributor] –
Sen. Jack Johnson, R-Franklin, introduced an amendment to Senate Bill 1543 on Tuesday and provided background on the agreement to the Finance, Ways and Means Committee Revenue Subcommittee.
Johnson said the 30-year stadium sales tax agreement with the Titans is similar to those in place with the NBA's Memphis Grizzlies and the NHL's Nashville Predators.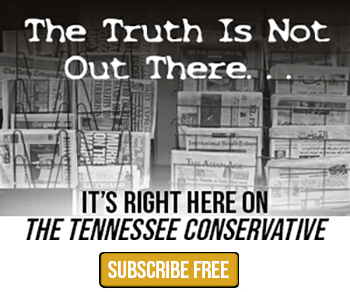 The original bill asked for a written summary of which sports teams and venues are allowed to retain tax revenue for purchases at their facilities.
Johnson said Gov. Bill Lee supports the amended bill and plans to fund it in the state's amended budget.
While stadium upgrades were not mentioned by Johnson during the committee hearing, there have been ongoing talks between the governor, the Titans and the city about stadium upgrades, the stadium lease and the East Bank development.
A 2017 study suggested Nissan Stadium, which opened in 1999, is in need of $300 million in upgrades.
A similar bill to keep sales tax at home for Nissan Stadium upgrades was proposed by Sen. Steve Dickerson, R-Nashville, last year.
"I look at professional sports teams and they pay their players hundreds of millions of dollars and yet they want us to subsidize all of the things they do," said Sen. Todd Gardenhire, R-Chattanooga. "I am at the point in my life where I want to say, 'Enough is enough.' "
The subcommittee voted 3-2 to recommend the amendment. Gardenhire, along with Sen. Jon Lundberg, R-Bristol, voted against it.
Johnson said the amendment stipulates stadium bond payments, which Johnson said amounted to about $5 million annually, must continue to be paid by the Titans through the 30-year term that runs through 2029.
"These types of situations go on forever and forever, amen, … at some point, these types of situations need to be sunsetted," Gardenhire said. "If they were just saying they wanted to keep it inside the stadium, I wouldn't have as much heartburn. But when they want to use foregone tax revenue to develop something and keep those proceeds and make money off it, I just have a philosophical problem with that."