Tennessee Unveils Plan To Spend $4.2B In Federal COVID-19 Education Relief
Photo: Tennessee Commissioner of Education Penny Schwinn speaks to reporters at the state Capitol on Aug. 6, 2020.
Photo Credit: Vivian Jones / The Center Square
Published May 20, 2021
By Jon Styf [The Center Square contributor] –
Tennessee is set to receive nearly $4.2 billion in taxpayer-supported federal COVID-19 relief to help schools, and the Tennessee Department of Education announced Wednesday how that money will be spent.

The largest spending will go toward two programs: the Tennessee Literacy Success Act and Reading 360, which will receive $120.7 million, and the Tennessee Learning Loss and Student Acceleration Act, which will get $170.5 million.
The latter focuses on summer remediation camps in 2021 and 2022 across the state with a focus on opportunities for students from lower-income homes and those with disabilities who are more likely to have fallen behind during school shutdowns.
The literacy act ensures all students receive the tools and testing to ensure they are reading at their grade level by third grade. Studies show third grade is the key point where students either stay on track or fall behind reading for the rest of school.
"This historic amount of federal funding provides an opportunity to innovate and transform the trajectory of Tennessee schools and students," Gov. Bill Lee said. "It's imperative that we keep student achievement at the center of all decision-making to put them on a path for success in our classrooms, postsecondary and workforce."
The funding came to Tennessee from four sources of federal relief and stimulus funding: the Elementary Secondary School Emergency Relief Fund, the Governor's Education Emergency Relief Fund, the Emergency Assistance for Non-Public Schools Program and the Coronavirus Relief Fund.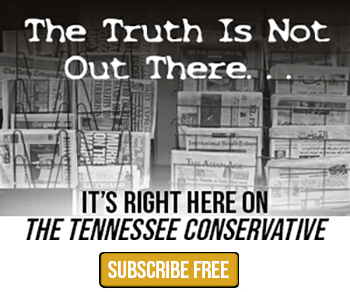 Of the spending, $35 million will go to a statewide 2022-23 math textbook adoption process, and $32 million will be spent on teaching and learning online resources and improvements for school districts.
"Tennessee will be making deep, strategic investments to provide the most-needed supports for our children, and I am firmly committed to ensuring this funding can be maximized for their benefit," Education Commissioner Penny Schwinn said. "This amount of funding is historic, and after significant community feedback, the investments the department has made and will continue to make are reflective of this once-in-a-lifetime opportunity to do the life-changing work that will set all students on a path to success."
*** Click Here to Support Conservative Journalism in Tennessee. We can't bring you News Stories such as this without your support!***
Another focus of the plan will involve $32.6 million spend on Innovative High Schools, which focus on learning to give students manufacturing or real world experience to jump right into the workforce after graduation, and improving the access and success of students from all socio-economic backgrounds in Advanced Placement classes.
"These historic funds will better equip the state to invest in students," said Tennessee Senate Education Committee Chair Brian Kelsey, R-Germantown. "By using evidence-based practices to improve student outcomes, the funds will ensure Tennessee continues our commitment to provide innovative education programs. I am glad these funds will be made available to our public schools and look forward to the increased learning opportunities for our students that will result from this large investment."
There also will be $17.8 million spent on mental health supports and $56.5 million on K-12 open-source readiness coursework and statewide professional development.
A total of $21 million also will be spent on Tennessee's Grow Your Own program, which works to provide low- or no-cost training to potential teachers in hopes of diversifying and growing the ranks of teachers statewide.