TN Congressional Delegation Members Introduce Bill To Prohibit Government Rationing Of Antibody Treatments
Photo: from top left – Diana Harshbarger, Scott DesJarlais, Tim Burchett, Chuck Fleischmann, John Rose, Marsha Blackburn; Photo Credit: house.gov/senate.gov & background: Narendra Modi / CC
The Tennessee Conservative Staff –
U.S. Representative Diana Harshbarger along with Scott DesJarlais, Tim Burchett, Chuck Fleischmann, John Rose and 12 other Congressional Republicans introduced the Treatment Restoration for Emergency Antibody Therapeutics (TREAT) Act yesterday, October 21st, 2021.
This legislation aims to overturn President Biden's recent Department of Health and Human Services (HHS) policy that restricts hospitals and other health facilities from ordering monoclonal antibody (mAb) treatments to treat COVID-19 symptoms directly from manufacturers to meet local demand.
Congresswoman Harshbarger said, "It's completely unacceptable that the Biden administration is playing politics with people's lives. The TREAT Act will rightly undo the Biden administration's COVID-19 treatment rationing scheme by federal bureaucrats, and make sure Tennesseans and folks in other states have sufficient access to these effective and life-saving treatments."
Monoclonal antibodies (mAbs) are laboratory-made proteins that stimulate the immune system so someone can fight off a COVID-19 infection. The goal of this therapy is to help prevent hospitalizations, reduce viral loads, and lessen symptom severity. Monoclonal antibody treatments can be given by a shot or an IV infusion.
"I've heard from doctors and patients in East Tennessee about reports of shortages since this new federal take-over started in early September. These shortages result in delays getting these drugs to providers and patients. These COVID-19 treatments save lives and keep them out of hospitals. We need to put a stop to HHS' rationing system that contradicts health needs across the country. Whoever needs a treatment, I'm committed to working tirelessly with Tennessee officials and my congressional colleagues to get treatments to those who need them," Harshbarger said.
***Click HERE to support Conservative Journalism in Tennessee. We can't bring you stories like this without your support!***
Joining the members of Tennessee's Congressional delegation in introducing the bill are Representatives Brian Babin (R-TX), Bill Posey (R-FL), Chip Roy (R-TX), Mariannette Miller-Meeks (R-IA), Scott Perry (R-PA), Kat Cammack (R-FL), Brian Mast (R-FL), Greg Steube (R-FL), Louie Gohmert (R-TX), Ronny Jackson (R-TX), Roger Williams (R-TX), Byron Donalds (R-FL) and Austin Scott (R-GA).
The companion legislation in the U.S. Senate was introduced by Senators Marco Rubio (R-FL), Marsha Blackburn (R-TN), Rick Scott (R-FL), Roger Marshall (R-KS), Kevin Cramer (R-ND), Mike Braun (R-IN), and Tommy Tuberville (R-AL).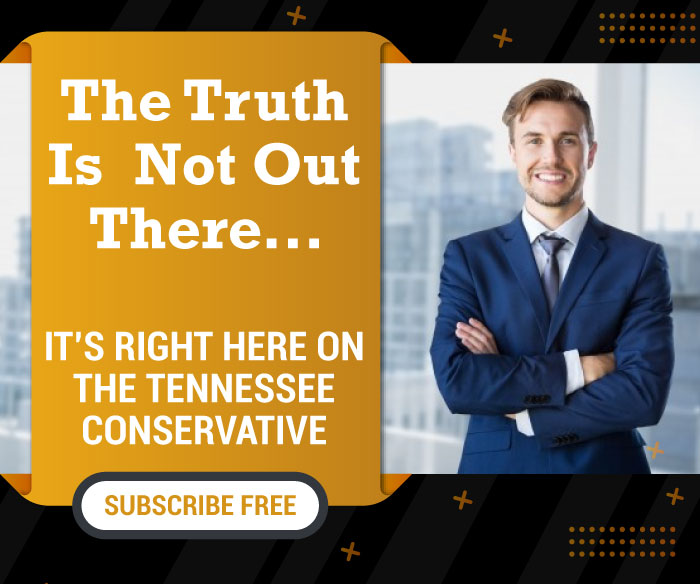 Background:
In early September, 2021, HHS notified states that the federal government would be taking over control of distribution access to mAb treatments, despite President Biden promising to ramp up distribution of the drugs.
On September 13, 2021, HHS made official its changed policies to impose federal control of state mAb distributions. Since then, Tennessee and other states have experienced significant decreases in access to antibody doses for COVID-19 patients.
According to HHS data, since the new HHS distribution system was announced, Tennessee has seen a 50% decrease in access to lifesaving mAbs and other states have also seen considerable reductions in distribution and access.