TN Conservative Coalition Of Counties Launches Liberty Dinner
Image Credit: Tennessee Conservative Coalition of Counties 
Published July 27, 2021
The Tennessee Conservative [By Jason Vaughn] –
The Tennessee Conservative Coalition of Counties has announced their first annual Liberty Dinner featuring speakers Dr. Ming Wang, Gary Humble, Andy Ogles, Stephen Skelton and Joni Bryan. 

Event Details: 
Date: August 21, 2021
Time: 5:00PM CDT Social / 6:00PM CDT Speakers
Address:
Apex Building
180 U.S. Highway 641 North
Camden, TN 38320
The fundraising event will also feature a Silent Auction.
Dinner tickets are $35 each or $210 for a table of 7.  Interested parties can also contact Wayne Miller at (931) 264-0051 or visit their website for more options. 
*** Click Here to Support Conservative Journalism in Tennessee. We can't bring you event notifications like this without your support!***
The Speakers: 
Dr. Ming Wang, as a teenager, spent 3 years in Chinese concentration camps.  Following his arrival in America, he pursued a medical degree at Harvard and graduated with the highest honors from Harvard Medical School and later MIT. 
Dr. Wang is a world-class cataract and LASIK eye surgeon, philanthropist, and community activist. He is the founding director of Wang Vision Institute and a Clinical Professor for Meharry Medical College, both in Nashville, TN.
The Wang Foundation for Sight Restoration, a 501c(3) non-profit charity founded by Dr. Wang has helped patients from over 40 states in the U.S. and 55 countries worldwide, with all sight restoration surgeries performed free-of-charge.
As a co-founder of another 501c(3) non-profit organization, the Common Ground Network, Dr. Wang is dedicated to helping people find common ground and solutions to problems in order to achieve more success and happiness. 
Gary Humble is the Founder and Director of Tennessee Stands, a nonprofit social advocacy organization working to protect the individual liberty of all Tennesseans.   
Tennessee Stands is comprised of citizens demanding that our Governor, county executives, and legislature restrict their authority to only that which is given by the Tennessee Constitution. They believe our rights are given by God and secured by a representative government. 
Andy Ogles is outspoken Conservative Republican mayor of Maury County, Tennessee and the chairman of the Maury County Republican Party. 
Stephen Skelton is the founder and director of The American Bible Project, which promotes historical preservation through education.  The Foundation prints authentic reproductions of the Aitken Bible, a primary source of the American Revolution. These Bibles are donated to History Departments at primary and secondary schools to aid in the teaching of the American Revolution per state academic standards for Social Studies. 
Joni Bryan is the Executive Director of the 917 Society, an organization with a passion to encourage young people to know their rights given to them by the U.S. Constitution as citizens.

About the Author: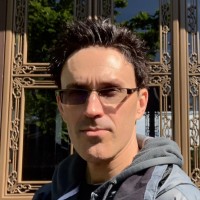 Jason Vaughn, Media Coordinator for The Tennessee Conservative
Jason previously worked for a legacy publishing company based in Crossville, TN in a variety of roles through his career.  Most recently, he served as Deputy Directory for their flagship publication. Prior, he was a freelance journalist writing articles that appeared in the Herald Citizen, the Crossville Chronicle and The Oracle among others.  He graduated from Tennessee Technological University with a Bachelor's in English-Journalism, with minors in Broadcast Journalism and History.  Contact Jason at news@TennesseeConservativeNews.com