TN Dept of Education Releases Critical Race Theory Guidelines
Photo: Tennessee Education Commissioner Penny Schwinn
Photo Credit: Tennessee Department of Education / Facebook
Published August 4, 2021
The Tennessee Conservative [By Jason Vaughn] –
The Tennessee Department of Education released guidance last week regarding teaching critical race theory in schools. Education Commissioner Penny Schwinn had previously promised the guidelines in response to the controversy surrounding the new law. 

Tennessee was one of the first states to pass a law banning schools from teaching subjects related to critical race theory. The law does not single out critical race, which is usually taught in college and law school. However, Republican lawmakers have specified this theory as a reason behind the new law.
Under the Department of Education's new guidelines, only current Tennessee students, parents, and teachers would be able to file official complaints about prohibited topics. These include race, white privilege, and systemic racism. 
The person filing the complaint must be from the district "in which the allegation(s) arose," and it has to be done within 30 days.
When the Tennessee General Assembly first banned critical race theory, Senator Brian Kelsey proposed a few additions to the legislation.
These additions included forbidding educators from teaching that "the rule of law does not exist, but instead is a series of power relationships and struggles among racial or other groups."
Kelsey added, "That is the very definition of critical race theory. I was subject to this teaching 20 years ago in law school and know it very well, and that is the very definition of it."
The Department of Education released 11 pages of guidance regarding critical race theory and the new law. They lay out exactly what can and cannot be taught in Tennessee schools. 
Schools cannot teach that a person "by virtue of their race or sex, is inherently privileged, racist, sexist, or oppressive, whether consciously or subconsciously."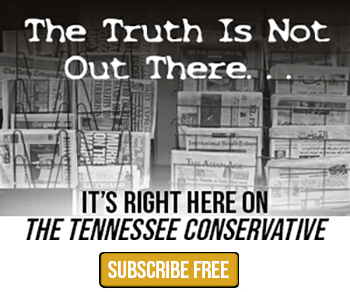 However, they are able to have impartial lessons about controversial topics in history.
These guidelines allow for discussions "on the historical oppression of a particular group of people based on race, ethnicity, class, nationality, religion, or geographic region."
Governor Bill Lee called the teaching of this theory divisive.
"Critical race theory is un-American," he said. "It fundamentally puts groups of people above the sanctity of the individual which is a founding principle of this nation. It's appropriate that we would not teach critical race theory in this state."
The Tennessee Department of Education will be able to withhold funding from school districts that are found to have violated the new law. Districts will have the option to appeal the decision.
The first violation could lead to the department withholding two percent or $1 million of annual funds. A second violation would cause the withholding of four percent, or $2 million.
After five or more violations the department could withhold 5 percent of annual funding or $5 million.
Lee said it is important for the public to share their thoughts about the critical race theory guidelines.
"We need to know what the public thinks about those guidelines but we need to be very clear," he said. "Our legislature, the people spoke, and we will not be teaching critical race theory in Tennessee."
Tennesseans can submit their comments until August 11 to this email address: EDU.PublicComments@tn.gov

About the Author: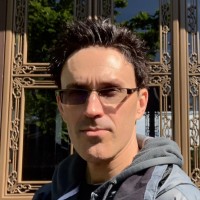 Jason Vaughn, Media Coordinator for The Tennessee Conservative
Jason previously worked for a legacy publishing company based in Crossville, TN in a variety of roles through his career.  Most recently, he served as Deputy Directory for their flagship publication. Prior, he was a freelance journalist writing articles that appeared in the Herald Citizen, the Crossville Chronicle and The Oracle among others.  He graduated from Tennessee Technological University with a Bachelor's in English-Journalism, with minors in Broadcast Journalism and History.  Contact Jason at news@TennesseeConservativeNews.com