TN Health Commissioner Acknowledges "Unintended Consequences" of Biden's Federal Mandate
Photo: Dr. Lisa Piercey; Photo Credit: TnDeptofHealth / YouTube
The Tennessee Conservative [By Jason Vaughn] –
Tennessee's Commissioner for the Department of Health is concerned about the "unintended consequences" that may occur as a result of President Biden's recent order that forces bigger companies to make vaccines mandatory for their employees.

In September, President Biden unleashed a barrage of vaccine mandates that will impact nearly 100 million Americans.
His plan stipulates that all businesses with more than 100 workers must require employees to be vaccinated or submit to weekly COVID testing.
According to state labor officials, the order affects 4,156 employers in Tennessee. This means nearly 2 million workers in the state could be forced to take the vaccine or seek new employment.
Dr. Lisa Piercey discussed this impact in a news conference on Thursday.
"I don't know how that's all going to come out in the wash. With all of the challenges to the federal mandates that have been announced, we really don't have a ton of details yet on the actual rules of how those are to be implemented," Piercey said.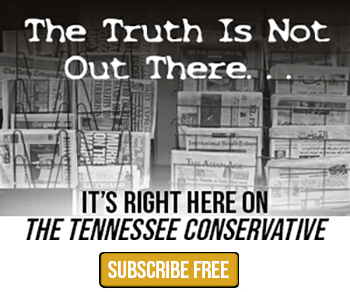 She also acknowledged that the state has very little power over the vaccine mandate, basically saying they are simply at the mercy of Biden's administration.
"As state surveyors, we are a proxy for the federal government," Piercey stated. "We are essentially here on the ground and we survey for our federal partners. We don't get to make the rules or change the rules."
When the mandate was first announced, Governor Bill Lee issued a statement, saying that it was a "terrible idea."
***Click HERE to support Conservative Journalism in Tennessee. We can't cover stories like this without your support!***
A poll recently released by Convention of States Action shows that the majority of voters "do not believe that Americans should lose their jobs if they object to taking the COVID-19 vaccine." 65% of those surveyed agreed with that statement.
30% of those surveyed said they believed that the president does not have the power to issue such a mandate, while 55.5% also said that they felt the mandate "sets a precedent that could be abused by future presidents on other issues."
Tennessee's Attorney General Herbert Slatery sent a letter to President Biden, saying he felt that the mandate was a violation of federal law. He stated that the Biden administration's public statements "indicate an unprecedented assertion of emergency regulatory powers by a federal agency."
Tennessee Lieutenant Governor Randy McNally agreed, tweeting, "President Biden's executive order is pure federal overreach. As a pharmacist, I understand the vaccine is our best weapon against COVID. But the order is unconstitutional and economic warfare against workers and employers."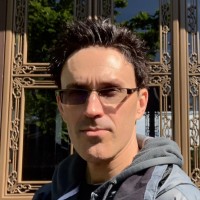 About the Author: Jason Vaughn, Media Coordinator for The Tennessee Conservative ~ Jason previously worked for a legacy publishing company based in Crossville, TN in a variety of roles through his career. Most recently, he served as Deputy Directory for their flagship publication. Prior, he was a freelance journalist writing articles that appeared in the Herald Citizen, the Crossville Chronicle and The Oracle among others. He graduated from Tennessee Technological University with a Bachelor's in English-Journalism, with minors in Broadcast Journalism and History. Contact Jason at news@TennesseeConservativeNews.com