TN Kids Now Can Transfer School Districts Easier With New Law
Photo Credit: Public Domain
Published May 5, 2021
The Tennessee Conservative Staff –
During the Tennessee Senate floor session on Monday, May 3, a bill was passed that would give families more ease when transferring their children to schools outside their zone. If the bill passes into law, all local education agencies in the state will have to adopt policies that make intra-district transfers a smoother process.

Senate Bill 788 is sponsored by Senator Jon Lundberg, while companion House Bill 1305 is sponsored by Representative Mark White.
SB 788 and HB 1305 "requires each LEA to have an open enrollment period in which a parent or guardian of a student may seek to transfer the parent's or guardian's student to a school in the LEA that the student is not zoned to attend."
The companion bill in the House was substituted by the Senate bill during the April 26 session. SB 788 passed during the Senate floor session on May 3 with a 24-2 vote. There was also an amendment made to the bill that will change when it is implemented.
"What the House amendment did is delay implementation until 2022 and 2023," Lundberg said during the floor session on May 3.
"Current law requires that LEAs have an open enrollment period during which parents or guardians may choose from a list of schools within the LEA that have spaces available," White said during the April 26 House Floor Session. "This bill just adds transparency to the system by stating that the open enrollment period should be a period of a 30-day window, with a 14-day notification before that so the parents will have plenty of time to know what's going on."
"Most of the LEAs already do this and do it well," White added. "This just adds transparency and clarity moving forward. The amendment to push it off to the 2022-2023 school year, we have 137 school districts, some are doing quite well. We just want to make sure that if there's any issue that comes up we have time to address that in the next legislative session."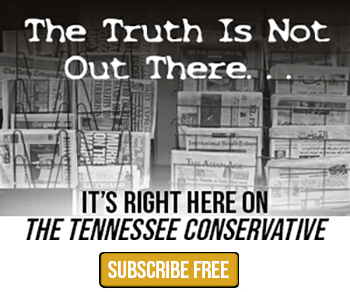 The bill will also allow for Local Education Agencies to reserve some spots each year in order to accommodate enrollment for relocating students. If there are more applications than spaces available, then they will have to have a lottery in order to determine which students will be allowed to transfer.
However, LEAs will not be able to admit new transfers until acting upon applications that come from students who have parents or guardians working for the district.
The bill also "prohibits LEAs from denying a student who is zoned to attend or was enrolled in a school during the previous school year enrollment and attendance in the school."
"We applaud the passage of Senate Bill 788/House Bill 1305, which will make intra-district school transfers easier for students and the entire process more transparent," state director of the American Federation for Children, Shaka Mitchell said. "This is an important step for families who are seeking different educational opportunities for their children, and we sincerely thank Senator Jon Lundberg and Representative Mark White for their hard work on this issue."