Tyranny In Small Town Tennessee
Photo Credit: Rutherford County Schools
By Kendra Ohalloran [contributor to the Tennessee Conservative] –
The genius of our founding fathers was not just three co-equal branches of government, but their vision for a government "for the people and by the people." Their vision for citizen participation in government to ensure those elected to public office, are meeting the wants and needs of those they represent.
However, many parents across this country are finding significant opposition to this foundational principle, especially from those we have elected to educate our children. In one parents' case, this resulted in law enforcement intervention to prevent such participation in a small town in Rutherford County, Tennessee.
Adam Williams, a father of a 7-year-old boy enrolled in Rutherford County Schools, found himself in handcuffs on November 4th for persons improperly on school premises (TCA 49-6-2008). He had not yet received this warrant for his arrest on November 3rd due to the school mailing the certified letter to his ex-wife's home, to which he has never lived. Therefore, he was completely unaware of these charges prior to November 4th when he picked his son up from school. It is important to note, that this letter he received from the school did not note these charges for persons improperly on school premises, but rather with aggravated trespassing charges, which is a felony.
To provide some context, Mr. Williams had decided to homeschool his son for the entire 2020 school year, due to the mask mandates. This caused significant hardship on his family, as he and his wife both work full time. During the entire 2020 school year, Mr. Williams was very vocal at the local school board meetings regarding the mask mandates.
With no mandates announced prior to the beginning of the 2021 school year, Mr. Williams re-enrolled his son into public school. About a month into the school year, Rutherford County reinstituted the mask mandate with an opt out option, of which the Williams' chose, and signed off on the form.
Within several days, their 7-year-old son was pulled out of class by the school nurse due to related "covid symptoms". A letter was sent home, requiring their son to be quarantined for 10 days, without the ability to attend school during this time.
The problem with this, according to Mr. Williams, is that his son was not exhibiting any of the symptoms noted on the letter and felt his son had been targeted due to the mask opt out option. Mr. Williams initially gave the school the benefit of the doubt regarding their decision, but after attending several school board meetings, and hearing similar stories from other parents of which he knew, and some he did not know, he was unable to come to that conclusion.
On his son's first day back to school, Mr. Williams requested to speak with the school nurse and the principal regarding this discrepancy and concerns of what these inaccuracies could mean if these issues are not remedied. Especially due to the contract tracing measures sending hundreds of kids home during any given week, the learning loss seen across the state of Tennessee will only continue to increase.
The principal then met Mr. Williams in the school lobby, in front of his 7-year-old son, and became so verbally aggressive with Mr. Williams, he had to ask her to step backwards out of his personal space. Mr. Williams at no point became belligerent as this was all played out in front of his son. He then left and made a formal complaint against the principal to the Director of Schools of Rutherford County. It has been six weeks since this formal complaint, and Mr. Williams still has not received a response from the Director of Schools.
Mr. Williams then decided to do a deep dive on the Director of Schools and found some "uncomfortable" things about him and decided to put them on posterboard to bring to the next scheduled school board meeting. Mr. Williams would describe them as "fiery but mostly peaceful".
Any public servant, whose salary is paid by the taxpayers of Rutherford County, including the Director of Schools and its principals are subject to scrutiny as any other public official would be. But as many conservatives have found these last two years, the authority structure we have put into place does not like to be challenged, and they certainly loathe the idea of mass citizen participation.
After this school board meeting on October the 20th, Mr. Williams picked his son up from the afterschool program that he pays additional fees for and passes his principal on the way out. He respectively told her that he did move forward with a formal complaint. She then responded with "it doesn't matter." It doesn't matter that a parent of a child, attending a public school who files a formal complaint against its principal for poor conduct and behavior doesn't matter? Right.
*** Click Here to Support Conservative Journalism in Tennessee. We can't bring you great Editorials like this without your support!***
Two weeks later, Mr. Williams was arrested for aggravated felony trespassing for picking up his son after school. He has not only been banned from the school campus, but any functions, sporting events or offsite events related to his son's school as well. The conclusion can be drawn, that his participation and vocal opposition to Covid-19 protocols during the 2020 school year in local school board meetings will not be tolerated. Instead of increasing communication regarding such matters with Mr. Williams, the Rutherford County School board chose to escalate via local law enforcement.
Unfortunately, our legislature in the great state of Tennessee has left it up to the parents to fight for parents' rights. Thankfully, this parent is not backing down and will be fighting for his parental rights in court. I suspect many parents across this state will owe him a great deal of gratitude for it.
As Abraham Lincoln once said "Freedom is not the right to do what we want, but rather what we ought. Let us have faith that right makes might and, in that faith, let us; to the end, dare to do our duty as we understand it." May all Tennesseans, especially parents, rise to the occasion.
To support Adam Williams and his fight against tyranny you can go to ActFreeNow.com/donate.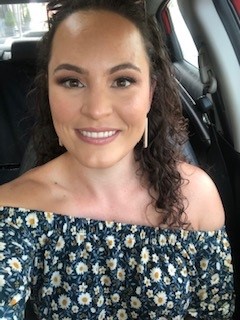 About the Author: Kendra Ohalloran, along with her husband and French Bulldog are recent political refugees from the state of Massachusetts seeking refuge in the great state of Tennessee. Two weeks into their tenure in the state, Ohalloran was horrified as to what was happening to our state and felt she could no longer could run, but rather had to become active to help preserve the United States she had the luxury of growing up in. Ohalloran is a member of various conservative groups in Wilson County and in Nashville, and enjoys exploring the state parks in the local area, trying a new restaurant every week and enjoying all this beautiful state has to offer!