6 Tennessee Bills Conservatives Should Know About
Tennessee Bills Include: Truth In Sentencing Reform, Constitutional Carry, SAFE Act, Lifetime Protection For Victims of Violent Crime, Underage Drinking, and Precious Cargo Act.

Photo: Tennessee State Capitol Building in Nashville.
Photo Credit: Jason Mrachina / CC
Published March 9, 2021
By William Haupt III [contributor to The Tennessee Conservative]-
Truth in sentencing reform advances –
House Bill 1047 requires any person convicted of violent or sexual offenses that historically target women and children to serve their full sentencing term as assigned by a jury or judge.
While House Bill 1047 does not remove judicial discretion, it ensures that parole or probation are not options for those found guilty of crimes that fall into these categories of offenses. This legislation strengthens protections for victims and their families by ensuring offenders serve their full sentence. 
House Bill 1047 advances to Criminal Justice Committee for consideration on March 10. 
For More Information, click Here.
Constitutional Carry advances through House committee –
House Bill 786, also known as the "Constitutional Carry" bill, moved through the House committee system last week, passing the Criminal Justice Subcommittee on Wednesday. 
House Republicans introduced the legislation to provide law-abiding citizens the constitutional right to defend themselves and their families while also stiffening penalties to make criminals think twice before committing firearm-related crime in Tennessee.
This legislation includes several provisions that will make Tennessee communities safer by imposing more severe punishments on criminals. House Bill 786 includes sentencing enhancements and increases minimum sentences for gun-related crimes. It also increases sentences on felons illegally carrying firearms or unlawfully providing a minor with a firearm. 
Currently, concealed carry permit holders have the right to carry a handgun, except in restricted areas. House Bill 786 would extend the same constitutional right to carry a handgun without a permit to all law-abiding citizens 21 and older or 18 and older for active members of the military. 
House Bill 786 moves to Criminal Justice Committee for consideration on Wednesday, March 10. 
For More Information, click Here.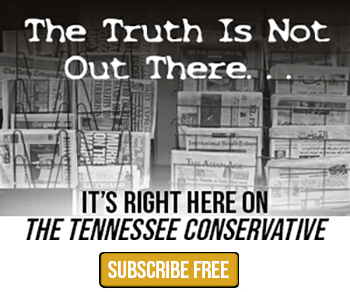 The SAFE Act advances through the House –
Legislation designed to improve the quality of care for Tennesseans battling addiction advanced through the Health Committee this week. 
House Bill 215 continues ongoing efforts by House Republicans to fight Tennessee's opioid and drug crisis by creating additional safeguards for patients of sober-living homes. 
The bill expands on the Stopping Addiction & Fostering Excellence (SAFE) Act of 2018 by promoting best practices and making sure patients who utilize recovery homes receive the highest quality of care to succeed in their sobriety. 
House Bill 215 encourages sober-living homes to be nationally accredited to ensure the home's management abides by a strict code of ethics and provides a safe and healthy living environment for patients in recovery. Recovery facilities not adhering to national accreditation standards would risk losing licensure and could face penalties.  This legislation balances creating the best possible environment for recovery while making sure our communities are safe from the dangers of poorly managed facilities with no accountability.   
House Bill 215 now advances to the Calendar and Rules Committee. 
For More Information, click Here.
House Bill 434 creates lifetime orders of protection for victims of violent crimes –
Legislation protecting victims of violent crimes passed the House Civil Justice Committee on Wednesday. House Bill 434 creates a lifetime order of protection to prohibit communication between an offender and their victim. 
House Republican Leaders partnered with Nikki Goeser, a victim of stalking, to create this legislation. Goeser's stalker shot and killed her husband, Ben, in front of her in a crowded restaurant in 2009. Her stalker has been behind bars serving time for second-degree murder, but he has continually attempted to contact Goeser, sending her letters from prison. 
Offenders that violate the order could receive up to a Class A misdemeanor, ensuring that these penalties will tack significant time onto ongoing sentences. The legislation is retroactive, so persons who have previously been victimized can receive lifelong orders of protection. This bill also permits service of ex parte orders of protection for up to one year from issuance. 
House Bill 434 will be heard in the House Calendar & Rules Committee this week.
For More Information, click Here.
House Bill 150 cracks down on underage drinking –
Legislation that aims to keep alcohol out of the hands of minors began moving through House committees this week.
The General Assembly passed legislation in 2010 which prohibited property owners from knowingly distributing alcohol to an underage adult, which is defined as any person between the ages of 18 to 21.
House Bill 150 would amend the law to penalize distribution to all minors, correcting a probable oversight in current law that did not include minors under the age of 18.
The bill establishes a mandatory minimum fine of $1,000 for convictions of offenses related to providing alcohol to minors.
House Bill 150 will be considered by the Criminal Justice Committee on March 10. 
For More Information, click Here.
2021 Precious Cargo Act passes in Transportation Committee –
The 2021 Precious Cargo Act passed the Transportation Committee on Wednesday. House Bill 40 updates the Tennessee Vehicle Title and Registration System (VTRS) to account for individuals who may need assistance expressing themselves or exiting the vehicle when approached by law enforcement or first responders.
This registration will assist officers and responders when interacting with persons with physical, verbal, or cognitive impairments.
The bill moves on to the Calendar & Rules Committee this week. 
For More Information, click Here.