Tennessee Constitutional Carry Bill Passed By Senate Judiciary Committee
Tennessee's Constitutional Carry Bill Passes Senate Judiciary Committee By 7-2 Vote And Continues To Move Forward.

Photo Credit: Public Domain
Published March 5, 2021
Nashville, TN – Tennessee Governor Bill Lee has been backing a bill that would allow residents to carry concealed guns without a permit, and it continues to move forward.
The state's Senate Judiciary Committee passed the bill with 7-2.
House Bill 0786 (HB0786), sponsored by Representative William Lamberth (R), Portland, refers to constitutional carry, which is only legal in 12 states as of now.
The corresponding Senate Bill is (SB0765), sponsored by Senator Jack Johnson (R) Franklin.
Lee has shown his support for the bill for a few years, but it was pushed to the side when the Covid-19 pandemic first began.
The bill "creates an exception to the offense of unlawful carrying of a firearm, if a person meets the qualifications for an enhanced handgun carry permit, lawfully possesses a handgun, and is in a place that the person has a right to be."
The current law states that Tennesseans must take a class to get a carry permit, but if the bill continues advancing it will change that. State residents who are 21 or over would be able to purchase and carry a gun without a permit. The only exception would be for military members, who could do so at 18.
According to House Republican Majority Leader William Lamberth, "We are adding penalties and increasing the penalties dramatically for anyone that steals a gun, anyone that's using a gun improperly, felons in possession of guns."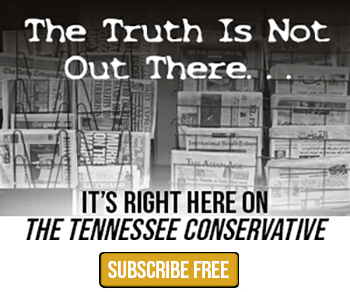 The bill is meant to allow more use of Second Amendment rights while punishing those who misuse it. There have been some law enforcement officials who have spoken out against HB 0786.
During the May 2020 hearing of the bill, Memphis Police Director Michael Rallings said, "We're concerned about not requiring individuals to have training before they're able to legally carry a firearm."
In response to a lack of support from members of law enforcement, Lee said, "I think we can protect our law enforcement. Protect our citizenry, and protect our second amendment rights all at the same time."
Carol Frazier, from Moms Demand Action, also spoke out during the May committee to ask, "Does it make common sense to have more people carrying guns that don't have any training? Will that not increase violence in our communities?"
Lamberth and other Republicans in the House have shown confidence that the bill will become law.
Lamberth said, "We're trying to keep guns out of the hands of bad guys and keep them in the hands of the good guys," in response to those who oppose it.
He also said, "I can guarantee you we are making Tennessee a safer place tomorrow than it is today."
If the bill does become law, Tennesseans may still have to get a permit if they wish to carry their concealed weapon over state lines, unless in a state that has legalized constitutional carry.
House Democrat caucus leader, Vincent Dixie, has not shown much support for the bill, but he does support the right to own a firearm.
He said, "If the bill does pass I encourage my constituents to go get your gun — that's what I encourage you to do — everyone needs to have a gun."