Amazon Clashes With Democratic Lawmakers Bankrolled By Its Own Employees
As Amazon Warehouse Employees In Alabama Fight To Unionize, The Company Is Brawling Online With Prominent Democratic Lawmakers Generously Bankrolled By Its Own Employees. 

Photo: Amazon Warehouse
Photo Credit: Chris Watt / CC
Published April 5, 2021
The Center for Responsive Politics [By Krystal Hur] –
Nearly 6,000 workers in Amazon's Bessemer, Ala., warehouse voted Monday on whether to form the first labor union at an Amazon warehouse in the U.S., with counting starting on Tuesday.
If a union is formed, it would be represented by the Retail, Wholesale and Department Store Union.
The push for unionization in Alabama comes after years of mounting worker complaints about dangerous and exploitative working conditions in Amazon warehouses around the world.
While Amazon has denied many of the claims, its defense tactics have recently taken an aggressive turn as Democrats have weighed in on the matter online.
Sen. Bernie Sanders (I-Vt.) visited Alabama on March 26 to meet with the Bessemer warehouse employees. His tweets rebuking Amazon before his visit kicked off a Twitter battle between Democratic lawmakers and Amazon's team about the company's long-controversial employee working conditions.
Dave Clark, Amazon's worldwide consumer business CEO, tweeted on March 24, "I often say we are the Bernie Sanders of employers, but that's not quite right because we actually deliver a progressive workplace."
Sanders fired back the same day, tweeting, "All I want to know is why the richest man in the world, Jeff Bezos, is spending millions trying to prevent workers from organizing a union so they can negotiate for better wages, benefits and working conditions."
Amazon News, the company's PR Twitter account, also took shots at Sanders as well as Sen. Elizabeth Warren (D-Mass.), who criticized Amazon in a tweet for its infamously low federal income tax expenses.
In a tense back-and-forth spat, Warren vowed to fight the company's "union-busting" while Amazon accused the senator of threatening to "break up an American company so that they can't criticize her anymore."
Rep. Mark Pocan (D-Wis.) also jumped in the dispute, sparring with Amazon about employee claims regarding the company's grueling working conditions.
It remains unclear who runs the Amazon News account, although CEO Jeff Bezos reportedly was upset that the company was previously too passive in defending itself against criticism, according to Recode.
While Amazon's executives might be upset with Sanders' and Warren's online condemnation of the company, the senators both receive large campaign contributions from Amazon employees. Amazon workers donated around $808,000 to Sanders in the 2020 election cycle while Warren received $248,000.
The former presidential candidates ranked third and ninth, respectively, among Amazon's top recipients in the 2020 cycle. Amazon employees rank second among Sanders' top contributors and 11th among Warren's.
The vast majority of the donors are rank-and-file workers and software engineers. The donations suggest that Amazon employees are more left-leaning compared to the company's PAC, which tends to split donations more evenly between Democratic and Republican candidates.
Sanders and Warrens have gained allies among other Democratic lawmakers in the heated exchanges with Amazon. Sanders' continued rally for Amazon workers on Twitter prompted another Amazon executive, Jay Carney, to dispute Sanders' claim about the company's working conditions on Tuesday and offer a tour of a warehouse.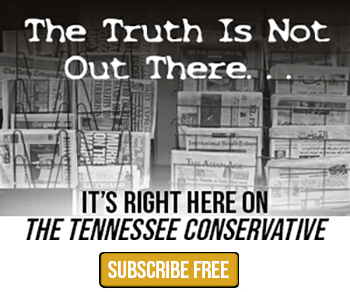 In response, Rep. Alexandria Ocasio-Cortez (D-N.Y.) criticized Carney's tweet as being "from the ICE and CBP playbook." Rep. Rashida Tlaib (D-Mich.) joined in, tweeting that Amazon called the police on her and Rep. Debbie Dingell (D-Mich.) after they arrived at a facility for a tour.
Amazon employees rank fourth among Ocasio-Cortez's top contributors in 2020 with donations totaling around $63,000.
The congresswoman ranks far lower in Amazon's employees' recipients, however, falling short of the top 25.
Carney previously served as former President Barack Obama's White House press secretary and then-Vice President Joe Biden's communications director. His role is one of many reasons why some worry Big Tech companies are too cozy with the Biden administration.
White House counselor and Biden ally Steve Richetti's brother Jeff Richetti made $610,000 in lobbying revenue for his firm last year in the months leading up to Biden's inauguration.
Amazon's lobbying activity has increased every year since 2008. Expenditures totaled about $18.7 million in 2020, making Amazon the eighth largest lobbying spender last year.
Biden tweeted his support for "workers in Alabama" on Feb. 28.
He reiterated in a speech on Wednesday: "I'm a union guy. I support unions." He called out Amazon directly in the speech, promising to institute a global minimum tax for U.S. corporations.
Amazon has been fighting its union-busting battle even before workers in Bessemer launched their effort, sending employees text messages reminding them of employee benefits and urging them to vote against unionizing.
Other tactics have included removing employees from the company's internal directory, threatening to fire employees and hiring local police to guard the Alabama warehouse, according to Axios.
This past weekend, at least four Twitter users pretending to be Amazon fulfillment center workers tweeted praise for the company before being banned from the platform for violating its rules prohibiting impersonation.
Amazon has said it asked Twitter to investigate the accounts, suggesting that they are not part of the company's Veritas ambassadors program.
A vote resulting in favor of unionizing could help spur more efforts to unionize in the larger, waning labor movement in the U.S. during a time when membership in labor unions is dwindling. It is unclear when the votes will all be counted.