Bill Banning 'Dark Money' In Elections Passes Tennessee Senate
Photo: Sen. Kerry Roberts, R-Springfield, Tennessee
Photo Credit: Senator Kerry Roberts / Facebook
Published April 15, 2021
By Jon Styf [The Center Square contributor] –
A bill intended to keep private money from funding elections passed the Tennessee Senate on Wednesday.

Senate Bill 1534, approved by a 26-4 vote, prevents an individual or organization from giving money or equipment to the state election commission or those in charge of local elections.
Bill sponsor Sen. Kerry Roberts, R-Springfield, said he wasn't aware of this being an issue until last November's election.
"Look no further than Georgia, again in the headlines yesterday," Roberts said. "We've got 400-some drop box ballots with no chain of custody. That was funded, it's my understanding, by private money."
The bill does allow for funding or donations to be approved by the speaker of the House and Senate, which Roberts said was a stipulation put in to allow for the right exceptions to be made.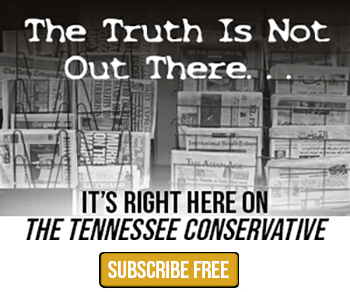 "I worry that the caveat that it be approved by (the) speaker makes us susceptible to partisan decisions," said Sen. Heidi Campbell, D-Nashville.
Roberts said one Tennessee county, which he did not name, accepted a donation in the last election cycle that would be banned under the proposed law.
"This is trying to make sure that we have the purity and integrity of our elections by having them funded by public money, not by people who would try to say, 'I'll give you money if you do this,' " Roberts said.
Sen. Jeff Yarbro, D-Nashville, named several exceptions that could happen, including the donation of the use of a parking lot in Davidson County after a late election site change due to an emergency.
"I think there are lots of details that actually happen with some regularity as counties undertake elections that we might be putting people in odd compliance zones that are unnecessary," Yarbro said.
Exceptions to the rule would include allowing for the donation of election sites, pens, sanitizer and nominal items, along with allowing for private individuals to volunteer to work the elections. Roberts said the goal remains to keep "dark money" away from any potential to influence an election.
"The problem occurs when an out-of-state organization pays money outside of the regulated structure directly to an election office which may lack accountability and fairness," Sen. Joey Hensley, R-Hohenwald, wrote in a legislative update. "The bill continues to allow out-of-state donations to be made to these entities' Political Action Committees (PACs) because there is accountability through the current system with a database, record of the donations and parameters around the use of the money."
The House companion bill is scheduled to be heard in the Tennessee House on April 21.