Cases of Mass Shootings Surged In Tennessee Amidst Pandemic

Photo Credit: Public Domain
Published March 2, 2021
Across the state of Tennessee, cases of mass shootings have started an upward surge. They jumped up 50% throughout 2020, despite the pandemic that swept the nation.
In 2020, the state experienced 19 mass shootings, leading to nine killed and 85 injured. That was a jump from the seven shootings in 2019.
The Safe Tennessee Project website defines mass shootings as, "any shooting where four or more people are shot."
The site also states, "Although there is a tendency to think of mass shootings as a "deranged" gunman or terrorist, the reality is those types of shooting events are rare. Mass shootings are actually relatively common and almost all involve individuals who have a prior relationship to one another. Many of them stem from fights or are the result of a domestic altercation."
Two of the deadliest and most violent shootings happened on September 13 in Manchester, and November 8 in Nashville.
Criminologists have expressed hope that Covid-19 cases dropping and schools reopening could help end the surge. Mark Bryant, the founder of Gun Violence Archive, believes the pandemic paved way for the rise in shootings.
Bryant said, "I'm hoping last year proves to be the anomaly. The stresses caused by last year, from jobs to illness, were not just an urban thing or a rural thing. We saw bumps in towns in Louisiana and Mississippi, as well as in Chicago and Philadelphia."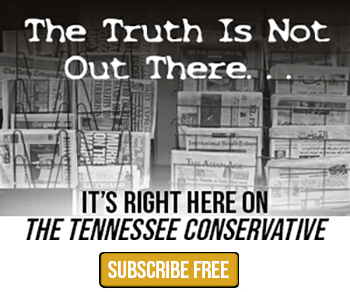 While Bryant is hopeful the decline in Covid will also lead to a decline in gun violence, other experts are concerned it might take more than that. The senior vice president for Equitable Justice & Strategic Initiatives at the National Urban League, Jerika Richardson, believes policy changes are needed to make a lasting difference.
"We want to see a decline but we won't until the nation does more to advance justice and economic empowerment for these communities. Civil rights groups are on it. But to see a decline in numbers in 2021 and beyond we need everyone in this country to get involved and do the work," Richardson said.
USA Today did an analysis of Gun Violence Archive statistics and found that mass shootings across the country increased by 47%. In 2020 there were 611 mass shootings, while in 2019 there were 417.
Sarah Burd-Sharps, the director of research at Everytown for Gun Safety, called the results, "sobering."
She said, "There are lots of theories flying left and right as to why this happened and it's too early to tell, but what's clear is that it was a very deadly year."
According to Bryant, there have only been 63 mass shootings across the U.S. so far in 2021. He said if this trend in numbers continues, this year could see a drop from 2020.
Last year also saw an increase in gun sales, according to the FBI. They performed 39.7 million background checks in relation to gun purchases, which was up 40% from 2019. Experts say it was a direct result of the pandemic and the concerns about safety that it raised in citizens across the country.