Chattanooga City Council Passes Kelly's 2021-22 Budget On First Reading
Photo Credit: Chattanooga City Council / YouTube & Chattanooga.gov 
The Tennessee Conservative [By Jason Vaughn] –
During the Chattanooga City Council meeting on Tuesday night, September 7th, 2021, the Council voted unanimously, passing Mayor Tim Kelly's City budget for fiscal year 2021-2022 on first reading.   

A final vote will be held in next week's meeting on Tuesday, September 14th.
Prior to the vote, District 4 Council Member Darrin Ledford made the statement:
"This is a pretty important night in the start of a new chapter for our city… I believe the realignment of priorities is a natural and necessary occurrence from which we all grow.
Further, as a city, it helps improve critical services such as public safety and infrastructure which our city charter specifically outlines as a priority…
Tremendous focus of this budget is directed at our city's most significant resources – our employees. Public works, fire and police especially.
This budget also reflects an increase in road paving dollars never seen before in our city's history.
I appreciate the administration asking each department to make cuts…they have done that and it is evident if you have studied the budget at all. Savings and re-evaluations continue with this process.
For far too long, other governments, municipalities and the private sector have soaked up our talent due to low pay. As a result, firefighters and police officers work second and third jobs to make ends meet, others in our city employment leaving because they simply can't afford not to.
I support this budget because I believe it is the right thing to do in re-pledging ourselves to the fundamental priorities of our city charter which is to provide the best services we can to every Chattanoogan."
The council voted 9-0 in favor of passing the budget on first reading.
Following the vote, the audience gave a large round of applause. 
Mayor Kelly issued this statement in response to the vote:
"I'm grateful to the Chattanooga City Council for partnering with us to lay the groundwork for tackling the structural challenges our community faces while we also get the basics right — all while ensuring our first responders and essential workers are paid fairly. "With this budget, we're able to capitalize on the growth of Chattanooga's economy to ensure every resident has access to quality and responsive city services to keep pace with that growth." 
Click HERE to view Kelly's FY 22 Budget Summary.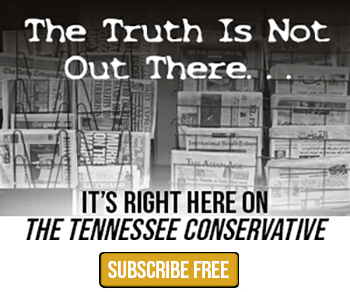 When the mayor's budget was first announced to the public, the Tennessee Conservative reached out to the Mayor's office specifically questioning whether reaching the Mayor's 2021-22 budgetary goals will require a tax increase for Chattanooga citizens.
*** Click Here to Support Conservative Journalism in Tennessee. We can't cover News Stories such as this without your support!***
The following is the statement we received from Director of Communications, Mary Beth Ikard:  
"The city is decreasing the property tax rate to one of the lowest rates in 50 years, or $2.25 per $100 of assessed value. This represents a 2.7 cent decrease from the current rate. Because of the increase in Chattanoogans' property values across the city, the city will be able to capture a portion of that increase in property value. That increase in the city's portion of property taxes will equal about $30 million for this next Fiscal Year, or an increase of 19.59% in revenue. But again, the actual tax rate is decreasing.
Residents whose property values increased over the last four years will pay less as a proportion of their property value, though the total will be slightly higher. Residents whose property value stayed the same or dropped will both pay less as a proportion of their home value, and less in terms of actual dollars."
The Mayor's office claims that this along with trimming unnecessary spending and making budgetary cuts in practically every department will cover the 2021-22 budgetary goals.
Kelly stated that the first step his team took when preparing the budget was to "increase efficiency to maximize your taxpayer dollars."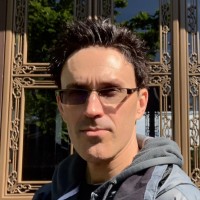 About the Author: Jason Vaughn, Media Coordinator for The Tennessee Conservative  ~ Jason previously worked for a legacy publishing company based in Crossville, TN in a variety of roles through his career.  Most recently, he served as Deputy Directory for their flagship publication. Prior, he was a freelance journalist writing articles that appeared in the Herald Citizen, the Crossville Chronicle and The Oracle among others.  He graduated from Tennessee Technological University with a Bachelor's in English-Journalism, with minors in Broadcast Journalism and History.  Contact Jason at news@TennesseeConservativeNews.com